The UK government is currently espousing a passion for science. Prime Minister Tony Blair said recently: "The strength and creativity of our science base is a key national asset as we move into the 21st century." And the minister for science and technology, David Sainsbury, recently remarked: "It (science) can improve the quality of our lives by enabling us to live more healthily, and longer".
Exactly so. Demonstrating this new attitude, Blair's government has significantly boosted the United Kingdom's science budget.1 However, as the salary survey in this issue reveals, not all in the British garden is rosy. One particularly sharp thorn: scientists' meager salaries.
A comparison with American counterparts' incomes makes for depressing reading. In some US cities, an assistant professor, roughly equivalent to a UK lecturer, earns more than a full professor makes in Britain. In Boston, the median entry-level assistant professor salary is $85,000. In London,...
Interested in reading more?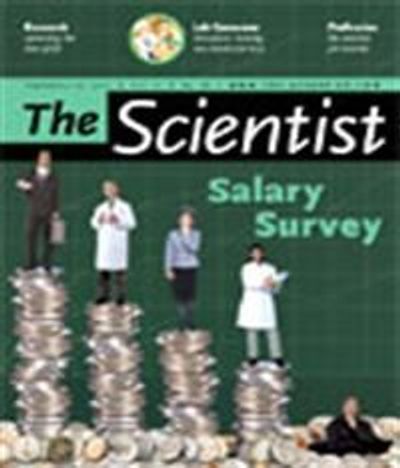 Become a Member of
Receive full access to digital editions of The Scientist, as well as TS Digest, feature stories, more than 35 years of archives, and much more!