F. Stuart Chapin III, known as Terry, has been a professor of ecology at the University of Alaska Fairbanks since 1973. He studies the effects of changes in climate and wildfire on Alaskan ecology, with a particular focus on developing sustainable ecosystems and human communities. In this issue, Chapin introduces a five-part feature on the effects of climate change on the biosphere. "Scientific assessments now clearly demonstrate the ecological and societal consequences of human-induced climate change," says Chapin.
As professor of cell biology at the Dana-Farber Cancer Institute and Harvard Medical School, Bruce Spiegelman studies the molecular basis of cell differentiation and tissue development, as well as the biochemical mechanisms of metabolic diseases such as obesity and insulin-resistant diabetes. In "The Skinny Fat," Spiegelman suggests that brown fat may one day burn energy, instead of storing it. "With the worldwide epidemic of obesity, diabetes and other diseases,...
Robert Palazzo's career has alternated between cellular biology and public policy, as provost of the Rensselaer Polytechnic Institute and as the former chair of biology and the founding director of the Center for Biotechnology and Interdisciplinary Studies. In this month's Opinion, Palazzo expresses concerns that a flat-line NIH budget could have international consequences. "A US withdrawal on support for biomedical research will compromise US scientists and research, the US state of competitiveness," Palazzo says, "and will have negative consequences for the global scientific community and scientific progress generally."
As the lead biologist at the Environmental Molecular Sciences Laboratory at Pacific Northwest National Laboratory, Steven Wiley is the head of the lab's systems biology program. In addition to his work on cell communication and signaling, he pioneered methods for the quantitative analysis of receptor dynamics in mammalian cells. For his inaugural column with The Scientist, Wiley argues that biology is not a literature-based tradition, but an oral one. "So much attention in biology is given to writing the papers," he says, "but the fact is that most of our knowledge and understanding comes from talking to other scientists."
Interested in reading more?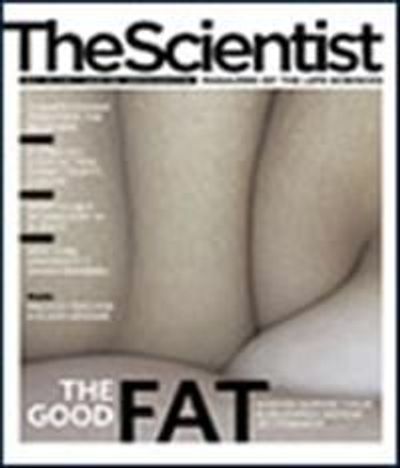 Become a Member of
Receive full access to digital editions of The Scientist, as well as TS Digest, feature stories, more than 35 years of archives, and much more!