Since beginning his career as an engineer for Douglas Aircraft, Frederick Sachs has been a research fellow at NIH's biophysics laboratory, and served as both an NIH physiology reviewer and NSF consultant. His most recent work, as professor of physiology and biophysics at the University of Buffalo, pinpointed a protein in tarantula venom as a potential drug candidate to treat atrial fibrillation. In a provocative Opinion, Sachs proffers that funneling more money into the NIH budget has not yielded a proportionate amount of scientific progress. "The money is getting wasted," says Sachs. "I don't know where it's going, but where it's not going is to produce more scientific information and papers."
As a reporter in Long Island, New York, for more than 20 years, Julia C. Mead covered crime, the arts, and politics for local publications and as a stringer for The New York Times. In May of...
Joe Esposito is the president of Portable CEO, a consulting company that works with publishing, multimedia, and telecommunications companies. With a background in publishing, Esposito has worked for Simon & Schuster, Random House, Merriam-Webster, and Britannica, and has served as CEO for Tribal Voice and Britannica, as well as on the board of MIT Press. In "Open Access 2.0," Esposito writes that the widespread assumption that companies must either go completely open access or keep using the traditional publishing method must make room for a "pluralistic" system where "each method of publishing finds its own place."
Before joining The Scientist in September as an intern, Jonathan Scheff was a freelance contributor for AM New York and Scientific American. After graduating in 2003 from Macalester College, in St Paul, Minn., with a bachelor's degree in geology and chemistry, Scheff traveled to the Czech Republic and Vietnam, where he worked as a freelance writer. Science writing has given Scheff the right "activation in the brain," he says. "I studied science but didn't feel creatively involved -whereas with writing I wasn't intellectually challenged. Now I feel both."
Interested in reading more?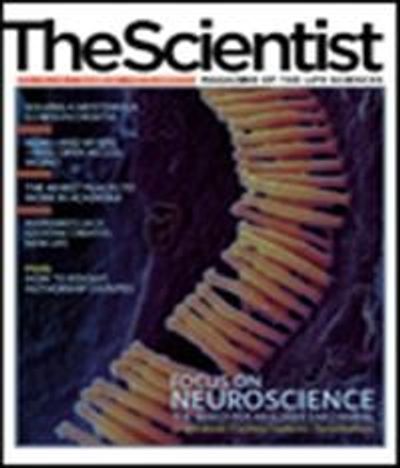 Become a Member of
Receive full access to digital editions of The Scientist, as well as TS Digest, feature stories, more than 35 years of archives, and much more!