Merrill Goozner has spent the last 25 years as a foreign correspondent, economics writer, and investigative reporter for publications such as The New York Times, The Washington Post, Columbia Journalism Review, and The Nation. Since 2003, Goozner has served as director of the Integrity of Science Project for the Center for Science in the Public Interest. He wrote about clinical trials of the anti-malarial artemisinin for our December 2006 cover story. Here, Goozner writes about a trip to Beija-Flor, Brazil, where he reported on the challenges of developing a vaccine against hookworm. The parasite enters through the skin, migrates to the bloodstream and lungs, where it gets coughed up, swallowed and lands in the intestines. "At first [the pathophysiology] is a little bit off-putting," he says. But, "as we got into the story, I lost my squeamishness."
After receiving a PhD in molecular biology in...
Adam B. Jaffe has served as Dean of Arts and Sciences at Brandeis University since 2003, and is a research associate for the National Bureau of Economics Research. In this article, Jaffe writes about the potential detrimental effects of doubling the NSF budget, which is proposed in the President?s American Competitiveness Initiative. We can learn a valuable lesson from the doubling of NIH budget between 1998 and 2003 and the subsequent freezing, he says. "Policymakers often think only about dollars and cents, and forget that changes in program funding have disruptive long-term effects," he says.
Before joining The Scientist as an intern in May, Kelly Rae Chi received a BS in neurobiology and physiology from Purdue University in 2003, and an MS in Biology from the University of Illinois in 2006, where she researched brain regulation of glucose in rats. She will graduate from the medical journalism program at the University of North Carolina in 2008. Chi wrote two Hot Papers for this issue (here). Writing science is a lot different from doing it in the lab, she says. As a journalist, "you have to be able to place scientific findings in a broader context, in order to highlight their significance."
Interested in reading more?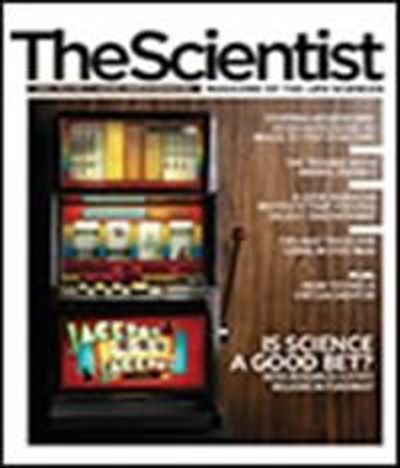 Become a Member of
Receive full access to digital editions of The Scientist, as well as TS Digest, feature stories, more than 35 years of archives, and much more!