Andrew Holtz, author of House, MD, spent 17 years at CNN, during 10 of which he covered medicine. He holds a masters degree in public health from Portland State University and writes a regular column for Oncology Times. On page 48, he reports on scientists who are trying to use viruses to treat cancer. ?The story is an interesting intersection of business and science,? say Holtz. ?Companies and academics are now trying to show that oncovirus can compete with conventional treatments, and make that statement emphatically enough to get some investment.?
Before he joined The Scientist as a full-time staff writer in mid-March, Bob Grant got a Masters degree in science, health and environmental reporting from New York University. He has a background in fish and wildlife biology and is an adjunct professor of biology and ecology at Saint Louis University. Grant?s article on page 79...
A former staff writer for The Scientist, Ishani Ganguli has an undergraduate degree in biochemistry from Harvard and is working toward a medical degree there. In this issue, Ganguli, who also contributes to the Boston Globe, investigates the technology and promise behind fMRI for lie detection, and how quickly the science has to move to keep up with demand (see p. 40). ?Taking something from the lab right to the market is unusual,? Ganguli says. ?Some scientists aren?t used to thinking about this stuff. Mostly, things in the lab don?t have relevance for social problems.?
This is Joelle Bolt?s third year in The Scientist?s production department. As art director, Bolt oversees the visual content of the magazine and supplements, from page layout to cover design. Before joining the magazine, she worked as a graphic designer for the Franklin Institute and an engineering firm. For this month?s supplement on autoimmunity, Bolt hand-sketched the illustrations. ?Trying to turn a scientific concept into art can be challenging, but also rewarding,? she says.
Edyta Zielinska, who attended New York University with Bob Grant also has a MS in microbiology/immunology from New York Medical College. Before shifting to journalism, she was a scientist in Wyeth?s vaccines research unit. In March, she became associate editor, responsible for the Careers department. She wrote this year?s Best Places to Work in Industry feature (see p. 57). The happiest scientists were those who ?felt really challenged by the scientific atmosphere and had great relationships with coworkers,? says Zielinska.
Interested in reading more?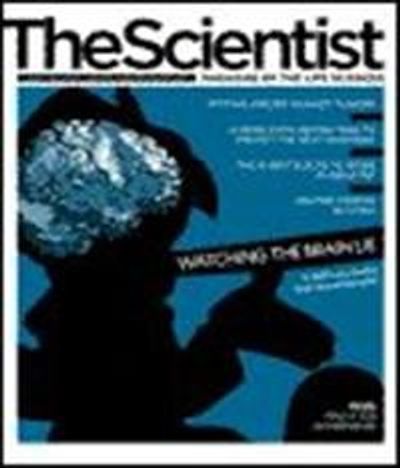 Become a Member of
Receive full access to digital editions of The Scientist, as well as TS Digest, feature stories, more than 35 years of archives, and much more!