Award-winning investigative reporter Katherine Eban's work has appeared in the New York Times and The New Yorker. Her first book, Dangerous Doses, exposes the exploits of pharmaceutical drug counterfeiters and polluters. On page 32, she explores the technology recently developed to bolster national security. She notes that "as a country we've spent billions on high-tech security gizmos and helpmates in the war on terror with much less information about whether those gizmos work, and whether our approach is making us safer." Eban's reporting on Biosense was funded in part by The Nation Institute.
Since 1998, Daniel Zimmerman has been the senior vice president of cellular immunology research at Cel-Sci Corporation, a biotech company based in Arlington, Va. He holds a PhD in biochemistry and has served as a guest worker for the NIH and NCI, while also producing more than 50 publications and US patents in...
Katherine Ramsland received master's degrees in both forensic psychology and clinical psychology. She also holds a PhD in philosophy. She has written 27 books, a third of which has been forensic-related, and she currently teaches forensic psychology at DeSales University in Center Valley, Pa. She finds the potential of technological innovation in the field of forensics quite promising. "Scientists and law-enforcement professionals are thinking together outside the box, applying science and technology to the investigation," she notes. Read Ramsland's review of three new forensic books - one of which is a novel - on page 54.
Wendy Chao is a PhD candidate at Harvard Medical School studying the molecular regulation of angiogenic factors. She is also a contributing editor for a soon-to-be-launched web project of The Scientist. In reviewing the new edition of her once-favorite textbook on recombinant DNA for our spring book feature on page 54, Chao was brought back to her college days of studying molecular biology. She notes that when she first started graduate school there were no helpful guides available on how to design scientific studies or "how to actually be a scientist," such as the two manuals she also reviewed this month.
In his seventh year as managing editor of The Scientist, Jeffrey S. Myers oversees the production of the magazine from start to finish, from editing articles through several drafts, coordinating production and page layout, to fielding general inquires and problems. "Assembling the magazine," says Myers, "is not unlike doing a jigsaw puzzle--there are tons of pieces, and the assembly process is a bit messy and stressful." But in the end, Myers adds, he tries to make each issue an "engaging visual and editorial ensemble."
Interested in reading more?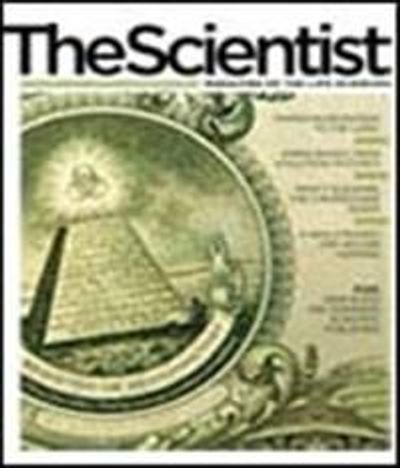 Become a Member of
Receive full access to digital editions of The Scientist, as well as TS Digest, feature stories, more than 35 years of archives, and much more!