Leonard Hayflick's inverted microscope from the late 1950s laid the foundation for virtually all microscopes in cell culture labs, notes Terry Sharrer here. Hayflick, currently professor of anatomy at the University of California at San Francisco School of Medicine, came up with "the Hayflick limit" - the number of times a cell can divide before dying - and developed a cell line that has since been used to develop many childhood vaccines. Hayflick's interest in cell mortality made him a perfect contributor to this month's feature on redesigning humans to withstand aging (see article here). "It's a kind of fantasy," he says, but warns that unless we can understand the fundamental principles of aging, and not age-related disease, the whole exercise is "futile."
John Trojanowski is the director of both the National Institute on Aging funded Alzheimer's Disease Core Center and the Institute on Aging. He received a...
Since he received a master's degree in medical illustration, Thom Graves' images have appeared on WebMD, a clickable graphic series on Medline Plus, and in The Scientist. In this issue's feature on redesigning humans, Graves illustrated the futuristic concepts. "It was a really fun thing to illustrate because the ideas are kind of out there," says Graves. "It makes people think how things could be different."
Bruce Carnes has been an associate professor in the department of geriatric medicine at the University of Oklahoma Health Sciences Center since 2003. Before that he was a research scientist at the Chicago Center on Aging for four years, and spent 19 years at Argonne National Laboratory as a biologist and statistician. Carnes also contributed to the "Designed to Last" feature. "If we're really going make progress on living longer and improving the quality of the years we do have, we need to begin getting a better handle on the underlying processes of aging," he says.
Intern Andrea Gawrylewski finished her dual master's degrees in earth science and science journalism at Columbia University last year. While in school she published work in the Philadelphia Inquirer, Indianapolis Star Tribune, and Miami Herald. In this issue, Gawrylewski put together a glossary of retractions and a number of potentially confusing terms that sound an awful lot like retractions - for example, "expressions of concern" - but aren't (see article here). "Most of the retractions are done by the authors," notes Gawrylewski, "which is really encouraging. Most scientists want to uphold the integrity of science."
Interested in reading more?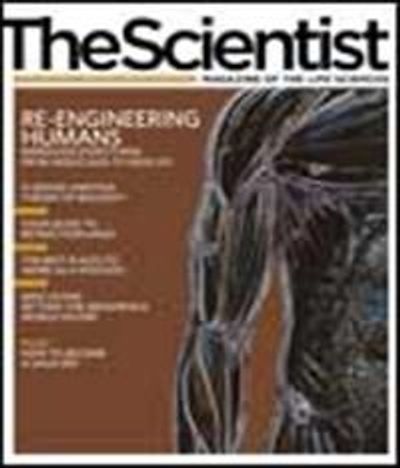 Become a Member of
Receive full access to digital editions of The Scientist, as well as TS Digest, feature stories, more than 35 years of archives, and much more!