Steven Farber did his PhD work and a postdoc at the Massachusetts Institute of Technology in neuroscience before joining the Carnegie Institution of Washington's Department of Embryology in 1995. Ninety percent of the time, Farber says, he heads a lab studying digestive organ function in zebra fish (see Peering into Carnegie), while the rest of the time he heads an outreach program to excite kids about science - the subject of Making Outreach Work. "We get letters from kids saying they want to be scientists when they grow up," says Farber. "It's a very rewarding effort."
Next month will mark senior editor Brendan Maher's sixth year with The Scientist. For this issue he traveled to the Carnegie Institution of Washington to profile the embryology department in Baltimore, Md. (see Peering into Carnegie). Here, he had the opportunity to observe young scientific minds working alongside legends in...
Margarida Trindade is on a quest to improve the perception of science in Portugal. She completed her doctoral work in developmental biology at the London National Institute for Medical Research. In 2004, she helped found the Associação Viver a Ciência in Portugal, a non-profit, non-governmental organization that seeks to promote science awareness and funding (see A Portuguese Science Association Reaches Out). "For many, many years it was hard to get fellowships," says Trindade, now executive director of the organization. "So the people that did science were very few, and some had to have private means of supporting themselves." Trindade has seen a growing support for science in Portugal's government and media over the past 10 years.
Jason Varney is a freelance photographer in Philadelphia whose work has appeared in such publications as Philadelphia, Glamour, and Entertainment Weekly. Jason has been a regular contributor to The Scientist since 2005, shooting feature stories, the Scientist To Watch and other profiles. For this month's profile of JoAnne Stubbe, Jason visited Stubbe in her Boston office, where he was also pleasantly greeted by McEnzyme, Stubbe's cairn terrier.
Keith O'Brien is a freelance journalist based in Boston. He has written for the Boston Globe and National Public Radio, and wrote two features for The Scientist last year. O'Brien profiles Alan Smith, and says "Smith is one of the most well-regarded minds around when it comes to the biology involved in finding new drug candidates," says O'Brien. "Everyone you talk to about Alan marvels about what an unassuming person he is to know and work with."
Interested in reading more?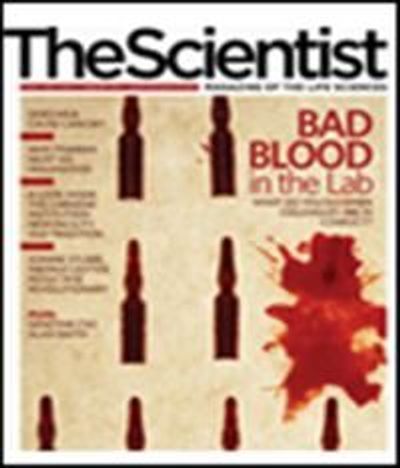 Become a Member of
Receive full access to digital editions of The Scientist, as well as TS Digest, feature stories, more than 35 years of archives, and much more!