Lance Liotta (top) and Emanuel Petricoin (bottom) made a splash in 2002 when they used mass spec techniques coupled with pattern matching software to identify proteomic signatures indicative of ovarian cancer. Now co-directors of the Center for Applied Proteomics and Molecular Medicine at George Mason University, they continue searching for diagnostic signals in blood serum, which they write about on page 32. "In some ways we're even more optimistic as to the potential and the richness of the diagnostic signatures that exist as we delve into identifying the vast archive of proteins that exist in the blood," says Liotta.
Skiing is as risky as Bruce Belzak gets in his personal life. But risk has always attracted him professionally. After graduating from Pennsylvania State University, he joined Marsh USA, a company that specializes in risk management and insurance. Rising through the company, now he is the managing director. "We look...
As an editor and reporter for Reuters and FDC Reports, news editor Kate Fodor developed a background in science and health reporting with a strong emphasis in biobusiness. More recently, she has been a freelance writer for The Scientist and other publications. She is also an award-winning playwright whose work has been produced around the country. Her newest play, "100 Saints You Should Know," can be seen in New York this spring.
Karen Pallarito has been a health business and policy journalist for more than 20 years. She has covered a variety of beats, including health care insurance, hospital management and consumer health, and has written for U.S. News & World Report, Working Mother, and several trade publications. On page 47, she writes about our annual salary survey. The good news: Salaries continue to rise. "In today's environment, it pays to possess strong interpersonal skills and project management capabilities in addition to technical expertise," she notes.
Gail Dutton, a freelance writer since 1985, has written for Popular Science and Technology Review, among other publications. She was intrigued to learn of elite controllers: people who carry HIV for many years without becoming ill. Scientists such as the University of California, San Francisco's Steven Deeks, whose work Dutton profiles on page 26, say the rare condition could unlock the mysteries of HIV infection. "I always like a good mystery," says Dutton.
Interested in reading more?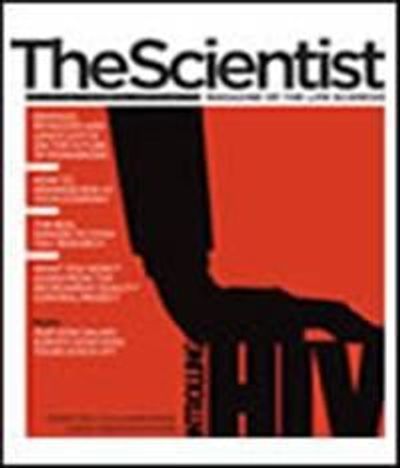 Become a Member of
Receive full access to digital editions of The Scientist, as well as TS Digest, feature stories, more than 35 years of archives, and much more!