Kenneth Chien, director of the Massachusetts General Hospital Cardiovascular Research Center and a professor in the Department of Cell Biology at Harvard Medical School, says that the regenerative qualities of stem cells hold great long-term promise in treating heart disease. But the scientific vision of cardiac muscle regeneration has yet to be proven in clinical trials, and a growing body of evidence suggests that any benefits may actually be due to a secondary effect rather than to the regenerated cardiac muscle cells themselves. On page 34, he writes about the lessons learned from these early trials, which he calls a "parable for regenerative medicine."
Gladstone Institutes president Robert Mahley first encountered ApoE in 1972, while studying its role in heart disease and cholesterol metabolism as a researcher at the National Heart, Lung, and Blood Institute. By the mid-1980s, he and his colleagues realized that ApoE was playing an...
Betsy Alberty, a principal at Bioequities Recruiting since 2004, has worked in the biotech industry for 28 years, with stints at Clontech, BioRad, and Calbiochem-Behring. On page 75, she gives her take on networking. "Have a core of people that you interact with on a regular basis, then a diverse set that you work with on a referral or general basis," she suggests. Community service, in particular, allows budding CEOs to "expand their networks exponentially; it enables them to develop a reputation."
According to Amnesty International, 70 people have died since 2001 after being shot with Taser darts. One theory is that the darts become lethal when they come too close to the heart, so John Webster set out to study the subject - in pigs. "Why choose a pig to Taser?" asks Vancouver-based freelancer and frequent contributor David Secko, who writes about Webster's work on page 19. For one thing, its skin texture and weight are similar to humans, Webster says. Secko also works as a postdoc at the University of British Columbia, where he earned a PhD in microbiology and immunology and a degree in journalism this year.
As a medical student, deputy editor Ivan Oransky scrubbed into several cardiac bypass operations. "The experience made me numb," he says, "and not in a good way. The job of the medical student was to stand with an arm twisted over the surgical field to hold the heart, which sat in freezing cold water to help keep it from beating." So when he heard Kenneth Chien (see above) and other pioneers of cardiac stem cell therapy present results at a Keystone Symposium in February, he decided to commission the piece that appears on page 34. "Anything that has the potential to improve outcomes in heart disease is good news," he says.
Interested in reading more?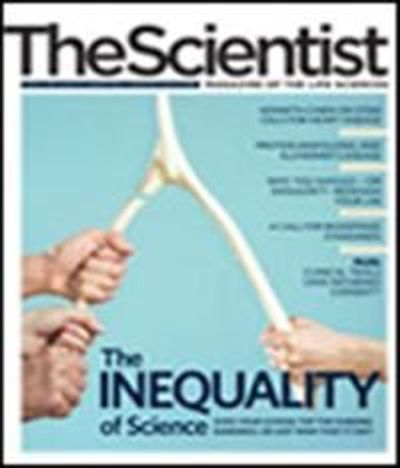 Become a Member of
Receive full access to digital editions of The Scientist, as well as TS Digest, feature stories, more than 35 years of archives, and much more!