Davide Bulgarelli grew up in Northern Italy in one of the key regions for producing Parmesan cheese, among grapevines, livestock, and apple and pear orchards. It's perhaps unsurprising, he says, that this upbringing motivated him to pursue a bachelor's degree in agricultural sciences and a master's in crop production in his hometown in Reggio Emilia at the University of Modena and Reggio Emilia. "I wanted to do something to improve agriculture," Bulgarelli says. After obtaining a doctoral degree at the University of Milan, where he identified a gene in barley that confers resistance to a disease-causing fungal pathogen, Bulgarelli spent five years as a postdoc at the Max Planck Institute for Plant Breeding Research in Cologne, Germany. There his research focused on the microbiome associated with the plant model Arabidopsis. But Bulgarelli eventually returned to his roots, studying plants of agricultural importance. "Crops are something that you eat every...
Read Bulgarelli's essay on the plant microbiome and agriculture.
---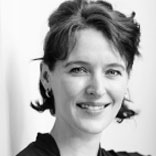 BRIAN POWELLJessica Eise moved around a lot when she was growing up, and that didn't change when she started her career. Before she turned 18, Eise had lived in four different states between Alaska and Wyoming, and had spent a semester in Spain as an exchange student. After she earned a bachelor's degree in political science and international studies at Saint Louis University and a master's in journalism and international relations from New York University, Eise's curiosity and interest in writing led her across the globe to do various projects in media production, communications, and journalism: in Nicaragua, for instance, she reported on the legacy of US intervention, and in Mauritius she wrote a piece on social tensions. "I think long bucket lists are good for the health," Eise says. Although her parents were both meteorologists, she never really saw herself going into science. She fell into agricultural science "by sheer chance," she says, when she was offered a position as director of communications at the Department of Agricultural Economics at Purdue University in 2014. This sparked an interest in agriculture that led her to write several books on the topic, including How To Feed The World, which she coedited with Purdue researcher Ken Foster. Now she is pursuing a PhD at Purdue's Brian Lamb School of Communication, where she is researching strategies to help coffee growers in Colombia adapt to climate change.
Read Eise's essay about her book.
---
When Catherine Offord was younger, she thought Jurassic Park was "the coolest thing" she ever saw. Learning that bioengineering dinosaurs wasn't really feasible in real life didn't deter her from going into science, and she went on to study biology at the University of Oxford. "I was pretty hooked on it after that," she says. Offord then spent half a year happily reeling silk out of golden orb weaver spiders as a laboratory assistant in a biomechanics lab at the university—good practice for later becoming the proud owner of four pet tarantulas. As she became more interested in animal behavior, Offord joined a laboratory studying collective behavior in animals such as ants at Princeton University. "I was kind of fascinated by the idea of swarms and collective decision making," she says. During her time there, she sat in on an undergraduate science journalism course, which she says she enjoyed. "It made me really keen to do more of it," Offord says. After spending months reporting on education and homelessness for two nonprofit newspapers in Philadelphia, she accepted an internship at The Scientist in January 2016. After six months, Offord continued to work part-time for the magazine while teaching mathematics at the College of Micronesia in the Pacific, and, she adds, diving with manta rays. When she returned to her home continent, Europe, she was offered a full-time position as assistant editor at The Scientist, where she edits the BioBusiness and Careers departments of the magazine. "It's a great job. I'm very happy here," Offord says.
Interested in reading more?
Become a Member of
Receive full access to digital editions of The Scientist, as well as TS Digest, feature stories, more than 35 years of archives, and much more!