AUSTRALIAN RESEARCH COUNCIL CENTRE OF EXCELLENCE FOR NANOSCALE BIOPHOTONICSMark Hutchinson was not a stellar student during his high school days in Adelaide, Australia. He says he found studying difficult and was often described as one of those students who "needs to apply himself more to reach his full potential." But things would soon turn around for the young Hutchinson, who is now a biologist. "It wasn't until I was at university, when I was presented with the big questions, that all the small stuff fit into place," he says. His newfound fascination with biology led him to pursue a PhD in medicine at the University of Adelaide, where he studied clinical pharmacology. Toward the end of his doctoral research, he was working on a clinical trial with patients who were receiving analgesics for their pain. "I got more interested in understanding how we could optimize pain treatment because I...
---
VANITY STUDIOSSusan Calvin, the "robopsychologist" from Isaac Asimov's science fiction series Robot, was an early inspiration for author and researcher Emma Byrne. "She's basically a computational neuroscientist," Byrne says. As she pursued her bachelor's in business and languages at Aston University in the U.K., Byrne was more interested in her flatmate's coursework in computational programming than her own curriculum. After graduation, she worked for a few years as a software engineer and persuaded a researcher at University College London to take her on as a PhD student in artificial intelligence (AI). Since then, Byrne has worked on a number of AI projects, including developing algorithms to automate tedious genetic experiments in a yeast lab at the University of Wales in Aberystwyth. Now a researcher at 10x Future Technologies, an AI-powered financial services startup, Byrne writes about science and robotics on the side. Her first book, Swearing is Good for You: The Amazing Science of Bad Language, explores the neuropsychology behind swearing and hits shelves January 23. Since researching the book, Byrne says, she has curtailed her use of swearwords to maintain their potency. "I actually swear less now I've written the book than I did before," she says. Read Byrne's essay about the relationship between swearing and pain here.
---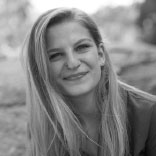 KIMBERLY FLORES GUZMANLondon native Katarina Zimmer is a long-time animal lover. "I think the only gift I ever enjoyed was getting stuffed animal toys, and they had to look like real animals; [they] couldn't have big googly eyes of Disney animals," she recalls. "That drove me toward becoming really interested in animals and their biology." After living in Germany for a decade with her family, Zimmer returned to the U.K. to attend University College London, where she worked in a lab exploring the genetics of regeneration in brittle stars. "We cut their arms off [to] see what genes they needed to regrow them, which they do really quickly," she explains. But for her master's project, Zimmer switched gears to computational biology, working in Kate Jones's lab to build a tool to detect species of bat based on audio recordings of their vocalizations. Although she considered continuing on the research track in a PhD program, Zimmer transitioned to science writing. "I just realized that there is quite a big gap between public understanding of science and what scientists actually do." Zimmer attended Columbia University's one-year journalism program, graduating in May 2017. She then tested the waters as a freelancer, writing about illegal fishing in the Pacific Ocean for Quartz and The New Food Economy, before becoming The Scientist's intern this fall. "I think it's fantastic preparation for learning how journalism works in a real-world setting," Zimmer says of her current role. "At journalism school you learn a lot of things, but if what you're doing isn't getting published, it's just not the same."
Interested in reading more?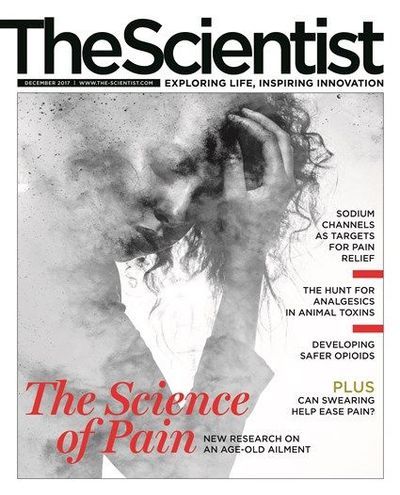 Become a Member of
Receive full access to digital editions of The Scientist, as well as TS Digest, feature stories, more than 35 years of archives, and much more!