WHITEHEAD INSTITUTE David Sabatini's interest in metabolism was cemented by his discovery of the mTOR protein kinase as a graduate student at John Hopkins School of Medicine in the mid-1990s. "One of the major inputs to regulate that pathway are nutrients, and one of the major outputs is the control of metabolism," he explains. Graduating with an MD/PhD in 1997, Sabatini started his lab at MIT as a fellow at the Whitehead Institute, and became a member of the faculty in 2002. Since then, he has extended his work to consider the regulation of the mTOR pathway in cancer development and to perform large-scale screening using cell-based microarrays to identify the genetic components of signaling networks.
"Biology was always my interest, even at an early age," says Kivanç Birsoy. Graduating in 2004 with a BS in molecular genetics from the Bilkent University, Ankara, Birsoy moved to Jeffrey...
In "A Different Way of Doing Things," Birsoy and Sabatini discuss how cancer cells nourish themselves and how nailing down their distinct metabolism could lead to the development of new therapeutics.
---
ROBERT BACHRACHAs a master's student studying pollution in the Delaware River in the '70s, chemical engineer Rakesh Jain says a meeting with pathologist Pietro Gullino changed the course of his career. "Gullino had [engineered] a tumor that had just one artery and one vein," he recalls. "That's an engineer's dream, because one can do input-output analysis." Jain did his graduate work with Gullino at the National Cancer Institute, and discovered that cancer cells took up only small fractions of systemically injected drugs. After getting his PhD in 1976 from the University of Delaware, Jain joined the faculty at Columbia University and then Carnegie Mellon University. In 1991, he moved to Harvard Medical School, where he continues his work on improving cancer treatment. He founded XTuit Pharmaceuticals in 2011 to develop therapeutics targeting the tumor microenvironment, and he received a National Medal of Science earlier this year.
Lance Munn turned to biology after completing his undergraduate degree in chemical engineering in 1987. "I decided to expand a little bit," he says. After earning a PhD in bioengineering from Rice University in 1993, Munn moved to Massachusetts General Hospital in Boston for a postdoc in tumor biology, before joining the faculty at Harvard Medical School where he is now an associate professor of radiation oncology. His group considers tumors "not just as mutated cells but as abnormal tissue," and works on engineering tumors in vitro. "The hope is that we can get them to be realistic enough that we can use them for high-throughput screening, and see which drugs are effective," he says.
He and Jain explore the physical forces at work in and around cancer cells in "The Forces of Cancer."
---
JEFF MILLER, UNIVERSITY OF WISCONSINDespite growing up in what he calls a "biodiversity coldspot," Sean B. Carroll says his interest in biology started young. "Anything that wasn't a squirrel or a pigeon was exciting," he recalls. After earning a BA at Washington University in St. Louis in 1979 and a PhD in immunology at Tufts University School of Medicine in 1983, Carroll turned to developmental genetics. "Understanding how bodies are made is a passport to understanding how bodies evolve," he explains. As a postdoc working on Drosophila at the University of Colorado, Carroll uncovered the genetic bases of pattern formation in animals. Now a professor of molecular biology at the University of Wisconsin–Madison, he is the author of a number of award-winning books, and vice-president for science education at the Howard Hughes Medical Institute.
In an essay, "Parallel Plagues," based on his new book The Serengeti Rules: The Quest to Discover How Life Works and Why It Matters, Carroll discusses biological regulatory systems—and the similarities between breakdowns in the natural order of ecology and physiology.
Interested in reading more?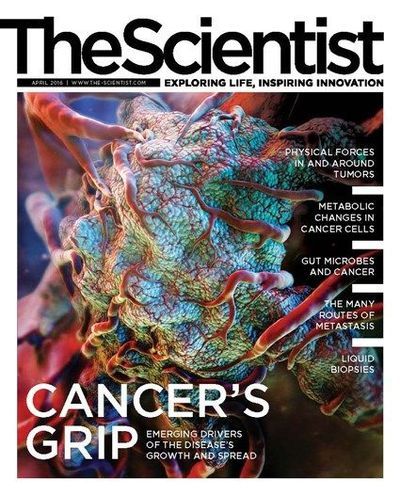 Become a Member of
Receive full access to digital editions of The Scientist, as well as TS Digest, feature stories, more than 35 years of archives, and much more!