GEOFFREY MANLEYAlthough his first love in science was animal research, retired zoology professor and hearing researcher Geoffrey Manley was quickly drawn into neurobiology as a graduate student at Princeton University, earning his PhD in 1970. After all, he says, "neurobiology is just a branch of zoology." At Princeton, Manley began studying how hearing evolved. "At the time we knew almost nothing about hearing in lizards or how hearing in birds worked." He began to investigate the middle ear biomechanics of lizards and mammals as a postdoc at the University of Western Australia in Perth, while in the midst of his assistant professorship at McGill University in Montreal. His postdoctoral work exposed him for the first time to biomedical engineering and tools used to analyze hearing structures at the sub-micron level. "That certainly broadened my perspective," he says. Manley moved to Munich for a sabbatical in 1978 and remained to...
---
UNIVERSITY OF IOWAUniversity of Iowa neuroscientist Bernd Fritzsch has spent his entire career studying ears. As a zoology PhD student at the Technical University (TU)Darmstadt in Germany, he focused on how the ear and brain connect in mice and in chickens. As a postdoctoral researcher at TU Darmstadt and the University of Bielefeld, he focused on lateral line, electroreception, and hearing in amphibians. Later, Fritzsch received an award from the Heisenberg Program, which gave him five years of unfettered research funding and brought him to the Scripps Research Institute in La Jolla, California. "I liked America so much that I stayed here," he says. In 2008, Fritzsch joined the faculty at Iowa where he studies the mouse cochlear and vestibular system and the molecular basis of hair cell development. In "Hurdles for Hearing Restoration," Fritzsch draws upon his decades of experience to discuss what it will take for researchers to restore the complicated structure of the organ of Corti. In science, he says, "you have to have a prepped mind to know what is new and put it into perspective of what is known."
---
HAVEN WILEY
As a graduate student at Rockefeller University, Haven Wiley spent many weeks each spring studying the social behavior of grouse on the sagebrush plains of Wyoming and Montana. Since then, he and his graduate students have continued studying animal societies and communication in the field throughout the Americas. "It gives us a chance to study animals outdoors—at least part of the time," he says. Early in his career, Wiley became interested in how noise influences the evolution of animals' signals for communication. After teaching and doing research at the University of North Carolina at Chapel Hill for 40 years, he retired to collect his ideas in his first book, which discusses how signal detection theory has far-reaching implications for every level of signaling from molecules to language. In his essay "Do Mine Ears Deceive Me?," Wiley focuses on how signal detection theory provides a way to understand how honesty becomes the norm in communication.
Although retired, Wiley says he is still analyzing results and writing as much as he ever did. "I've always enjoyed studying animal communication, and I still do," he says.
Interested in reading more?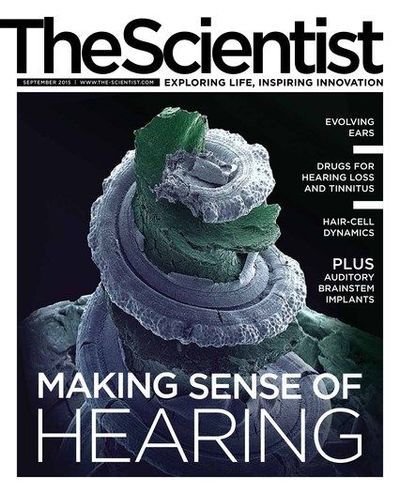 Become a Member of
Receive full access to digital editions of The Scientist, as well as TS Digest, feature stories, more than 35 years of archives, and much more!