Contributors
Meet some of the people featured in the April 2014 issue of The Scientist.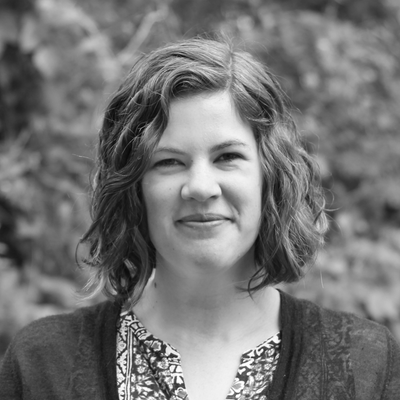 Anthony White grew up on a farm in Western Australia and became fascinated by science at a young age. "I was always very interested in knowing how things work and why they are the way they are," he says. While pursuing his bachelor's degree at Murdoch University in Perth, White's interest was piqued by the brain, which he calls "the last frontier of biological research." He went on to complete a PhD at Murdoch studying multiple sclerosis with mentor Robert Cook. White's focus on the brain and disease led to him to a postdoc in Roberto Cappai's lab at the University of Melbourne, where White started to investigate the potential role of metals in neurodegenerative diseases, like Alzheimer's and Parkinson's. After the postdoc and several years at the Imperial College School of Medicine in London, White returned to the University of Melbourne. These days he runs a lab there...
---
As an undergraduate at the University of Connecticut, Charlotte Ariyan majored in physiology/neurobiology and Spanish. After graduating, Ariyan finished up her medical school prerequisites and researched osteoporosis at Yale University, work she continued during summers while attending medical school at the University of Vermont. Ariyan took a break from her surgical residency at Yale to do immunology research, and ended up pursuing a PhD, also at Yale. "I saw how exciting the immune system was," she says. After finishing both residency and PhD, Ariyan headed to Memorial Sloan Kettering Cancer Center (MSKCC) in New York for a fellowship, and stayed on, seeing patients as an oncology surgeon specializing in melanoma and soft tissue sarcoma and studying how the immune system fights cancer.
As a young gymnast, Jamie Green became fascinated with body mechanics and saw a lot of doctors for minor injuries, which fed her interest in medicine. Her father is also a doctor, and she says, "I've always just been on the straight medical school path." Green earned a bachelor's degree in molecular biophysics and biochemistry, as well as gymnastics accolades, at Yale and then headed to Weill Cornell Medical College in New York for clinical training. During medical school, she took a year off to pursue a Doris Duke Clinical Research Fellowship and returned to Yale to study ovarian cancer. Green stayed at Cornell for a surgical residency, and is now in the midst of a two-year research fellowship at MSKCC. She trains for her first half-marathon, which she'll run in May, in her downtime from the lab, where she and Ariyan study cancer immunity, which is the topic of their feature, "Deploying the Body's Army."
---
Los Angeles native Dean Ho was raised in a scientific family—his dad is University of California, Los Angeles (UCLA), engineering professor Chih-Ming Ho. "Going into science was always in my blood," he says. Ho initially thought he would go to law school, but ended up majoring in physiology as an undergraduate at UCLA and then pursued master's and PhD degrees in biomedical engineering at UCLA and a short postdoc at Caltech. Encouraged by his father to consider all his academic options, Ho steeled himself against the drastic change of climate and accepted a faculty position at Northwestern University in Evanston, Illinois. "Leaving home was a very tough decision for me," he says, "but it ended up being by far the most rewarding experience." At Northwestern, Ho started to explore different materials to use in drug delivery, which led him to nanodiamonds—a highly efficient and nontoxic option for delivering cancer drugs. "We're really hoping to have a role in improving the way cancer is treated," he says. Ho has since accepted a faculty position back at UCLA, but he maintains active collaborations at Northwestern and around the world. He continues to study the use and efficacy of nanodiamond drug delivery, which he discusses in his essay, "Fighting Cancer with Nanomedicine."