Steven Finkel (left) was trained as a molecular biologist, while Moh El-Naggar started out as an engineer and physicist, but now they're inseparable. The University of Southern California (USC) faculty members collaborate on understanding how bacteria transmit electrons over long distances. Finkel was born in Brooklyn and raised in California's Bay Area, earned his undergraduate degree in molecular biology at University of California, Berkeley, and continued on to the University of California, Los Angeles, for his PhD. During his postdoctoral studies at Harvard Medical School, he fell into his current specialty: bacterial evolution. El-Naggar grew up a "citizen of the world." With his Palestinian parents he lived in Libya, Egypt, and Malta before heading to Pennsylvania for college at Lehigh University. He studied engineering there and received a PhD in the same field from California Institute of Technology, where he also became interested in applied physics. For his postdoctoral...
---
Helene Langevin, who comes from a family of doctors, knew from early on that she would go into science. She received a medical degree from McGill University in her home country of Canada and then headed to the Medical Research Council in Cambridge, England, for 3 years of neuroscience research. By the end of her time there, she was anxious to see patients. Following a residency in internal medicine and a fellowship in endocrinology at Johns Hopkins University, she went into clinical practice as an internist in New York City. Frustrated with the lack of options for patients who came to her complaining of chronic pain, she decided to study acupuncture. "I'm not convinced in any way whether acupuncture works or not," she says, but the experience got her thinking about connective tissue, which she believes the needles probe. After receiving a grant from the NIH, she began to study the effects of acupuncture and stretching on connective tissue cells. Today she continues this research, both at the University of Vermont, and as director of the Osher Center for Integrative Medicine at Brigham and Women's Hospital. In her article "The Science of Stretch," she writes about her findings on connective tissue.
---
Science writing caught Christoph Irmscher's attention when, as a teenager in Germany concerned about environmental problems, he picked up Rachel Carson's Silent Spring. It was one of the first books he read cover to cover in English. Carson led to Henry David Thoreau, Loren Eiseley, and Stephen Jay Gould. "These were people who showed brilliance and grace in their writing and yet were able to communicate really important things," he says. After completing a PhD in English at the University of Bonn, Irmscher headed to the U.S. as a visiting assistant professor at the University of Tennessee, Knoxville, and later a postdoc at Harvard University, where he became fascinated with bird lover and naturalist John James Audubon. Since then, first in a faculty position at the University of Maryland, Baltimore County, and now as a professor at Indiana University, Bloomington, he has written prolifically on Audubon and other 19th-century nature writers and scientists. Irmscher's most recent book, Louis Agassiz: Creator of American Science, released in February, is a biography of Agassiz, America's first "superstar scientist" but also (partly as a result of his racist views) a problematic figure, which he discusses in his article "The King of Turtles." Irmscher enjoys giving talks for general audiences at Indiana University's Lilly Library and collecting illustrated 19th-century natural history books.
Interested in reading more?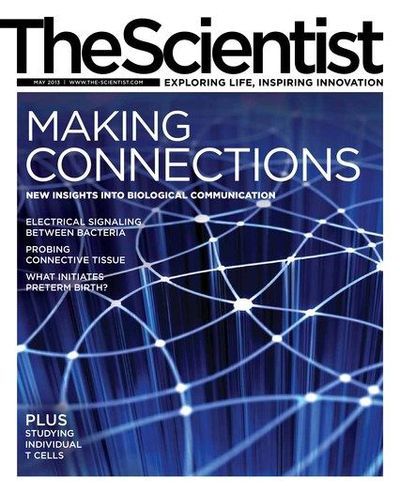 Become a Member of
Receive full access to digital editions of The Scientist, as well as TS Digest, feature stories, more than 35 years of archives, and much more!