Hooked on fish fossils from the age of seven, paleontologist John Long has spent his life searching for fossils around the globe, sifting through fossil-fish records, and retracing evolution's paths. Since the Australian bone hunter completed his PhD at the University of Monash in Melbourne, Australia, in 1984, he has published more than 200 scientific articles, 28 books, and named 60 prehistoric creatures. But his favorite moment came in 2007, while working as the lead scientist at Melbourne's Museum Victoria and heading an expedition in Western Australia that uncovered the fossil of a pregnant fish—a shark-like swimmer from the Late Devonian period for which he coined the scientific name Materpiscis. "I discovered in the lab that we had an embryo inside a mother that was 380 million years old," he recalls. "I remember that moment when the hairs stood up on the back of my neck because I knew...
---
When the kayak shop across the street from his parent's house shut down during David R. Smith's junior year in college—taking his usual summer job with it—Smith had no choice but to find different work. But his new job in a genetics lab at his college, Acadia University in Nova Scotia, Canada, lasted well beyond that summer in 2004. Allowing his aquatic hobbies to spillover to this fresh line of work, he studied sea scallop genetics and became enamored with evolution. The following summer, he headed off to a PhD program at Dalhousie University, also in Nova Scotia, to study the genomes of algae with Robert Lee, a partly retired algae expert and avid sailor who couldn't stay out of the lab when he was on land. Smith and Lee would have lunch together everyday in a cafeteria on campus and between jokes and sailing tales, they talked science. "He was really obsessed with green algae and he got me really into them," Smith says. His dissertation focused on how genome size evolves, using algal mitochondrial DNA as a model. Now, as a postdoc at the University of British Columbia in Vancouver, and about to take a faculty position at Western University in Ontario, Smith has shifted his focus to the genomes of plastids—the cellular compartments housing photosynthetic pigments in algae and plants. To learn more about how these organelles have evolved and dispersed, read his feature article, "Steal My Sunshine."
---
"I always knew science was in my future," says The Scientist intern Beth Marie Mole, but she became chronically infected when she did an honor's thesis on H. pylori genetics in Mark Forsyth's lab at The College of William and Mary, where she double majored in biology and music (percussion was her specialty). As a grad student at the University of North Carolina at Chapel Hill (UNC), Mole continued to study microbiology—this time concentrating on plant pathogens. About half-way through her PhD program, the science-writing bug bit her hard. After collaborating on one scientific review and then writing her own, Mole began contributing articles to Endeavors, a UNC magazine that reported on interesting research at the university. She obtained her doctorate in microbiology in 2010, then spent a summer in Malawi working as a volunteer at World Camp, teaching about public health and environmental issues in rural villages. After a 1-year postdoc in a medicinal chemistry lab at UNC, she left research to pursue science writing as a career, completing the science-writing program at UC Santa Cruz. As an intern at The Scientist, Mole has contributed to every section of the print magazine and regularly writes news for the website. "Work at TS is fun, fast-paced, and full of the science I love," she says. Next stop, an internship at Nature.
Interested in reading more?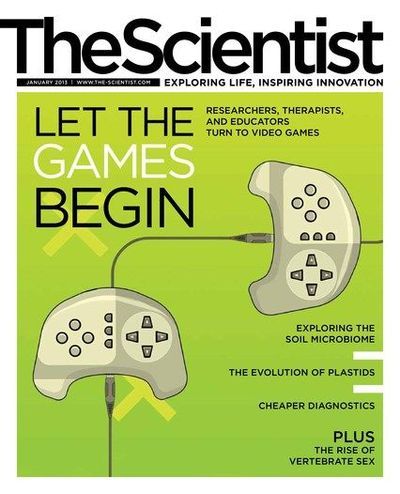 Become a Member of
Receive full access to digital editions of The Scientist, as well as TS Digest, feature stories, more than 35 years of archives, and much more!