Bernd Heinrich first became interested in the ecology of death and decay when a sick friend asked him to arrange a sky burial for him if he died. The burial is part of a Tibetan ritual where the deceased is left in the open air of mountaintops, exposed to animals and the elements. Fortunately, his friend pulled through, but it got Heinrich thinking about the role of death and decay in natural ecosystems. He was studying ravens at the time, but, an entomologist by training, he began mulling over all the ways in which beetles contribute to decomposition. Today Heinrich spends much of his time in a cabin he built in Maine near where he grew up, surrounded by several hundred acres of woodland and some familiar friends of the feathered variety, who he is following for his next project. "I know all the birds; I know the species, now...
Ivan Oransky (far left) spent a year as the executive editor of his college newspaper while an undergrad at Harvard, before moving on to obtain an MD from New York University. Journalism beckoned however, and he left medicine to embark on a career reporting on health and medicine, a topic that he now teaches in NYU's science journalism program. Although he worked for a number of science publications including Scientific American before landing his current post as executive editor of Reuters Health, Oransky says his time at The Scientist solidified his interest in the retraction of scientific research. "When we reported on retractions, we always found a bigger story," he said. Oransky and Adam Marcus wrote and edited many articles for each other before teaming up in 2010 to start the Retraction Watch blog. The blog, which Marcus says "meets a previously unmet need in the scientific community," tracks article retractions and fills in their background stories. Marcus trained as a journalist, obtaining a master's degree in science journalism from Johns Hopkins University before assuming his current post as editor of Anesthesiology News. Oransky and Marcus offer suggestions on how to make journals more accountable for their successes and failures in their Critic at Large, "Bring On the Transparency Index."
Jeffrey Beall "used libraries a lot" while studying for his MA in English at Oklahoma State University, and decided to pursue library studies. He is now a metadata librarian at the University of Colorado Denver, working with the library's online catalogue. After receiving a deluge of spam e-mails from journals in 2008–09, Beall began to investigate open-access publishers and wrote his first critique of their practices soon after in The Charleston Advisor. In 2010, he coined the term "predatory publisher" in his second review, and many more critiques followed. On his blog Scholarly Open Access, Beall maintains a list of "questionable" publishers and journals, and continues to closely monitor the impact the emerging open-access movement is having on scholarly publishing. Read his thoughts on predatory publishing.
Interested in reading more?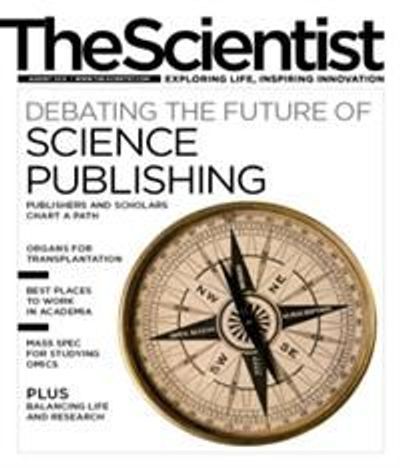 Become a Member of
Receive full access to digital editions of The Scientist, as well as TS Digest, feature stories, more than 35 years of archives, and much more!