© DUSAN PETRICICRecent years have seen a spate of scientific scandals. Whether this is due to an increase in dishonesty or foul play in the lab or simply closer attention to the issue, research misconduct is now squarely in the public eye.
Scientific scandals come in all shapes and sizes and can result from the actions of lab members at any level. While misconduct cases involving principal investigators garner the most attention, lab heads are not the only ones engaging in wrongdoing; sometimes technicians, research assistants, postdocs, or even students in their laboratory are to blame. Despite the variety of research misconduct cases, similarities exist across these scandals, and upon closer examination it may be possible to identify patterns that provide clues for how to recognize and prevent misconduct in the future.

Lack of data transparency. Oftentimes, there is a significant lack of transparency in data sharing and...
What to do if you see red flags
If you notice potential problems in your lab, the first thing to do is learn as much as possible about the situation. If you have concerns about a data set, find out when it was generated, who created it, what versions of the data exist, and what potential explanations could account for the discrepancies.
At that point, it can be appropriate to give your colleague an opportunity to explain the problem. It is important, however, to protect yourself. In some scientific fraud cases, the wrongdoer will turn on the potential whistleblower and make a preemptive allegation in order to use the institutional policies and procedures as a sword and shield. Even if this does not occur, a potential whistleblower should not take the colleague's word at face value; follow-up will be necessary to verify. And be sure there is a clear written record of your observations before approaching your colleague.
If you continue to believe that scientific misconduct is occurring after speaking with your colleague and conducting a brief investigation, escalate the issue pursuant to your institution's policy. Usually internal procedures require notification of the research integrity officer and/or department chair. Consider reporting the allegation externally as well, such as to the Office of Research Integrity of the U.S. Department of Health and Human Services, or by filing an action as a private whistleblower under the False Claims Act.
Whatever the course of action, it is important to do something. As previous cases of misconduct clearly illustrate, the damage that can be done through scientific fraud can be devastating not only to the scientific record, but also to human lives.

John R. Thomas Jr., an attorney with Gentry Locke, represents scientific whistleblowers in a variety of matters, including False Claims Act cases. He is also chair of the Federal Bar Association Qui Tam Section, a Marine Corps Major, and a practicing judge advocate.
RECENT MISCONDUCT CASES
HIV VACCINE FRAUD. While developing an AIDS vaccine in Michael Cho's lab at Iowa State University (and previously at Case Western Reserve University), lab manager Dong-Pyou Han spiked rabbit blood with human antibodies, thereby making the vaccine appear to be effective. The work was viewed as revolutionary, until a laboratory at Harvard University discovered that the blood samples contained human antibodies. The case of Han grabbed national headlines in July 2015 when he was sentenced to 57 months in federal prison and ordered to repay approximately $7 million in National Institutes of Health grants. #revolutionaryfindings

45 FABRICATED FIGURES. In April 2009, University of Kentucky geneticist William Everson noticed that a 2005 grant application submitted by his colleague Eric Smart contained data from certain knockout mice—lab animals that Smart did not have in 2005. Ultimately, Smart was found to have falsified data in 10 published papers and one submitted manuscript about his cardiovascular disease and diabetes research, and to have fabricated 45 figures. Smart had also falsified or fabricated data in seven grant applications. #smallliesbiglies

STEM CELL DECEPTION. One of the most significant scientific scandals of 2014 was the unraveling of the groundbreaking stem cell research of Haruko Obokata at the RIKEN Center for Developmental Biology in Kobe, Japan. She had claimed to have discovered that stimulus-triggered activation of pluripotency (STAP) could endow mature mouse cells with some of the characteristics of embryonic stem cells. Upon closer examination, however, a review committee at RIKEN began to uncover problems. Obokata had swapped one gel lane in a figure for another, and a separate image was swapped from a different experiment entirely. Obokata's lab notebooks were also missing dates and other basic information. Several reports published in Nature this fall appeared to confirm that the STAP phenomenon was bogus. #revolutionaryfindings; #suspiciouslabpractices

CLINICAL TRIAL CONTROVERSY. In 2006, postdoc Anil Potti and his advisor Joseph Nevins at Duke University made an apparent groundbreaking discovery in cancer genomics when they reported a method to precisely tailor chemotherapy drugs to certain tumors. But when Keith Baggerly and Kevin Coombes at the MD Anderson Cancer Center in Texas analyzed some of the data, they found disturbing inconsistencies in the statistical methods used. Despite numerous concerns raised by Coombes and Baggerly, Duke University found no wrongdoing on the part of Potti or Nevins and allowed their work to continue into human clinical trials. Ultimately, a writer for The Cancer Letter, a national cancer research publication, discovered that Potti had inflated his credentials by falsely claiming to be a Rhodes Scholar. When the original data were finally reviewed, Potti's manipulations were clear. This year, Duke University settled a series of medical malpractice cases arising out of the clinical trials. #revolutionaryfindings; #misleadingstatistics; #smallliesbiglies

FALSIFIED FORENSICS. Annie Dookhan, a forensics expert in the Massachusetts Department of Public Health's drug laboratory, was hailed as a "star," working at "record pace" to process evidence for police departments and prosecutors across the state. Her colleagues failed to realize, however, that for 10 years she had been committing widespread fraud by eyeballing samples rather than actually testing them, forging initials for colleagues, and falsifying her forensics reports. Ultimately, Dookhan was also found to have falsified her credentials. In November 2013, Dookhan pled guilty to 27 counts of tampering with evidence, producing false reports, and lying to investigators, and was sentenced to three to five years in prison. Her work was used in approximately 40,000 criminal convictions, many of which are now being reversed. #suspiciouslabpractices, #smallliesbiglies
Interested in reading more?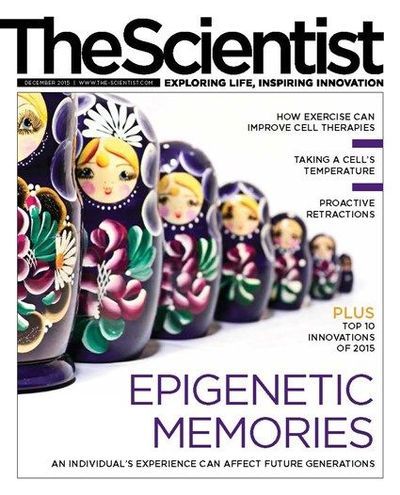 Become a Member of
Receive full access to digital editions of The Scientist, as well as TS Digest, feature stories, more than 35 years of archives, and much more!