© LONELY/SHUTTERSTOCK
Genetically modified (GM) organisms have become an established part of the American landscape. GM plants, for example, are used in farming to produce more than 92 percent of all corn and 94 percent of all soy in the United States. Even in the pharmaceutical industry, innovative technologies involving GM yeast are being used to economically produce commercial drugs, such as hepatitis B and malaria vaccines, that are otherwise too costly. Yeast-based synthesis of hepatitis vaccines costs around $1 per dose, compared with $20–$40 per dose for standard hepatitis vaccines. GM yeast is now also being employed to produce ethically contentious drugs, such as cannabinoids and, most recently, opiates—a market estimated to be worth more than $8 billion.
Although yet to reach the market, such technology has been more than seven years in the making. The most recent advance uses a genetically engineered strain of...
The ability to replace the poppy plant farms that typically supply the raw material for opiate production with a simple yeast brewery presents a tremendous economic incentive. One kilogram of opium from poppy plants, which have a growth cycle of 120 days, costs a farmer approximately $300 to produce. In contrast, wholesale dry yeast completes its entire cell cycle in 90 minutes, is continuously metabolically active, and costs approximately $2.30/kg. In addition to the financial benefits, opiate-producing GM yeast would afford the health-care industry with a supply of medical opiates, such as morphine and methadone, that is chemically standardized and virtually unlimited.
The ability to replace the poppy plant farms that typically supply the raw material for opiate production with a simple yeast brewery presents a tremendous economic incentive.
However, several ethical challenges must first be addressed. Opponents to the use of GM yeast argue that this technology would allow individuals and drug cartels to produce recreational opiates—anything from opium to heroin—in the comfort of their own homes. In response to such concerns, some scientists have suggested that researchers engineer yeast that is difficult to work with outside a sophisticated laboratory and is inaccessible, or less accessible, to criminals. Yet, this would defeat the initial purpose of developing the yeast—namely, to create a more convenient and less expensive method of producing opiates.
There are other, less inhibitive ways to curb the likelihood of this biotechnology falling into the wrong hands. For example, the US Drug Enforcement Administration (DEA) would be on the lookout for companies or individuals that request DNA coding for genes needed to produce the opiates in yeast, or that purchase special equipment used in breweries. This need not entail an increase in surveillance, but rather a redirection. The DEA could devote resources formerly used to identify disguised drug shipments and clandestine heroin-importing operations—often yearlong investigations seeking to uncover the unassuming vehicles and houses that conceal the organization's money and merchandise—toward these new biotechnology-related forms of surveillance.
According to the United Nations, the number of people worldwide who have little or no access to pain medications is an astounding 5.5 billion. While current efforts to contain the illegal drug trade may yield a small benefit in deterring criminals, we cannot ignore patients who lack access to these medications. The needs of these patients represent a significant bioethical incentive to pursue the production of opiates from GM yeast. Our misguided emphasis on keeping this new biotechnology away from criminal syndicates and addicts is directly opposed to the promotion of a biotechnology that provides safer, cheaper, and readily available medication to a huge, underserved population. Instead of imposing heavy regulations on new and promising biotechnology, we need to examine and address the medical, economic, and social causes of substance abuse.
There is no way to assess whether the lower cost of yeast-derived opiates will promote or deter illegal use. The illegal drug trade is here to stay for the foreseeable future, and the demand for illicit opiates is unlikely to decline. But old technologies in biopharmaceutical production must make way for ethically based scientific innovations that improve affordability of and access to important analgesics.

Laura Marengo is a graduate of Columbia University where John D. Loike is a faculty member in the university's College of Physicians and Surgeons in New York City.
Interested in reading more?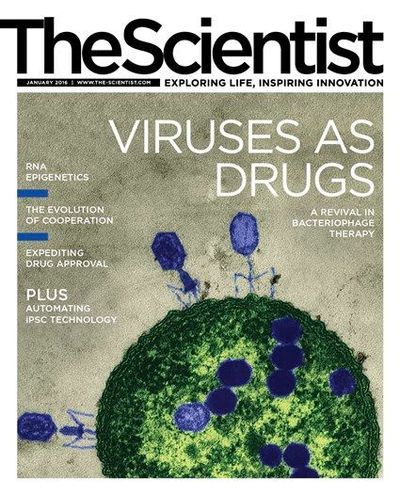 Become a Member of
Receive full access to digital editions of The Scientist, as well as TS Digest, feature stories, more than 35 years of archives, and much more!