© DUSAN PETRICIC
Unfortunately, most researchers are not fully aware of the logical sequence whereby science leads to innovative technologies that are then governed by regulatory policies. Likewise, policy makers are not fully aware that such regulatory procedures need sound scientific advice to be pertinent.
All regional, local, national, and indeed, international governments need scientific advice when making policy decisions. We have been reminded of this recently by issues in nuclear-energy safety, biofuel limitations, shale-gas extraction, and climate-change mitigation.
In most countries, evidence-based policymaking relies on advisory committees of some sort, whereas some rely on chief scientific advisors or their equivalent in government. Recently, the European Commission (EC) established a chief scientific advisor position, to which I report, and a science-and-technology advisory council, both reporting to the EC president. Despite such initiatives to reinforce science-based policy, there is still a significant gap between science and policy. But why?
Scientists...
Like most people, scientists can have difficulty understanding public policies, both because the decision pathways can be downright obscure and because policies are often subject to conflicting debates a posteriori. To enable more-understandable, evidence-based policies, we must rely more on science from the outset. Once a consensus is achieved, scientific evidence is less up for debate. But we must also be aware that scientific evidence does not always trump competing concerns: policy makers need to take other elements into account, such as economic considerations. After all is said and done, it is often politics that decides between policy options.
Policy makers, on the other hand, would do well to rely more on scientific evidence. First, they must better understand how science works. Policy makers are seldom scientists. But like scientists, they too have to deal with uncertainties. Policy makers need to consider conflicting interests from various stakeholders, such as industry and special interest groups. It can be challenging for policy makers to find representative interlocutors on the scientific side, because scientists are not organized into interest groups other than for defending certain scientific areas or science in general.
[Scientists] are not so interested in consensus. Many are not interested in policy making at all. But they should be.
When the two worlds come together, opposition concentrates at the policy level because, at this stage, uncertainty about scientific data adds to uncertainty about the policy options that exist independently of science. Only then does it become obvious that a two-way bridge between science and policy is badly needed.
Within science policy, there is a demand for creating organizational structures that can gather the best scientific knowledge on specific, often multidisciplinary subjects (e.g., by using science and technology academies, associations, or networks). This knowledge then needs to be transformed into scientific advice based on policy questions. At this stage, scientists must be open about the fact that science and technologies can solve some problems but also induce others. And policy makers must be open about all elements that guide their final decisions, which can be constrained by economic, social, cultural, ethical, or ideological factors. Such transparency will be critical to regain public trust and to avoid unnecessary turmoil in the media, which triggers counterproductive political debates.
There are many ways to improve the situation. Universities and research institutions should train scientists in evidence-based policy making. By recruiting more scientists to their staffs, policy-making public administrations could bridge the gap as well. Finally, we must work together to better anticipate breakthroughs in science and technology in order to anticipate future policy areas so that we can tackle key issues proactively.

Didier Schmitt is scientific adviser and foresight coordinator in the Chief Scientific Adviser's Office and in the bureau of European policy advisers to the president of the European Commission. The opinions expressed in this article are those of the author and do not necessarily represent the position of the European Commission.
Interested in reading more?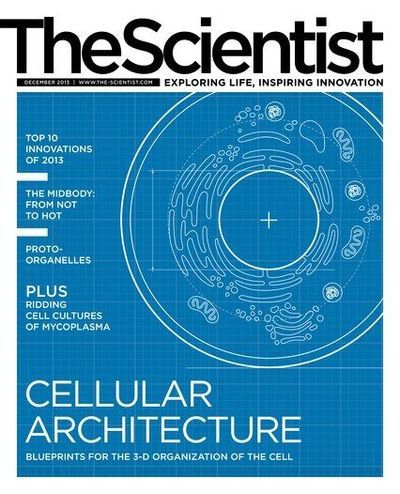 Become a Member of
Receive full access to digital editions of The Scientist, as well as TS Digest, feature stories, more than 35 years of archives, and much more!