Climate Change Language Deleted from NIH Site
The communications director at the National Institute of Environmental Health Sciences says news reports of the changes are overblown.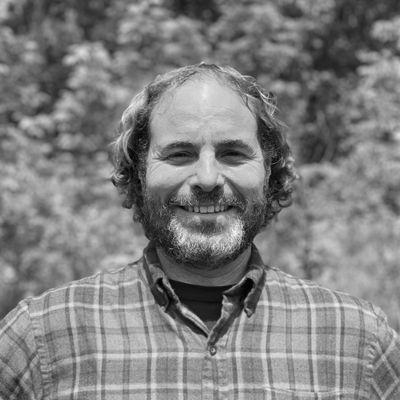 WIKIMEDIA, AXEL KRISTINSSONThe National Institute of Environmental Health Sciences (NIEHS) made several changes to its website in the past few months, some of which altered mentions of "climate change" to read simply "climate," according to the Environmental Data & Governance Initiative Website Monitoring Report released last week (August 20).
Politico first reported on EDGI's findings, in a story entitled "NIH site drops mentions of 'climate change'." That story implies links between changes to the NIEHS site and President Trump's stance on global warming, as does a later story in The Guardian that also draws parallels to recent instances where other government websites, including that of the Environmental Protection Agency and the White House, removed mentions of climate change across the board.
But the person responsible for the changes to the NIEHS website denies that the changes were made in response to political pressure. "No one from the...
Flowers, who has worked at NIEHS since 2004, says that she made the changes to the website of NIEHS, which is a part of the National Institutes of Health, in order to clean up the agency's presentation of information.
The EDGI report mentions that "climate change" was modified to read "climate" in several menu titles and subtitles on a few NIEHS pages. It also catalogs instances where links to a fact sheet (previously titled "Climate Change and Human Health" but changed to "Climate and Human Health") were deleted, "significantly reducing access" to that page. There were other cases of reformatting and reorganization, for example, the removal of a subtitle, "Health Impacts of Climate Change," from a page on climate change and cancer.
The report noted that mentions of "climate change" remained in the body text of many pages.
"That particular group of web pages is sort of nestled under the global environmental health section. Frankly, if you take the time to look down through those pages, there's a lot of redundancies," Flowers says. "We're just in the process of trying to compile and bring together a lot of different bits of information that we have around climate, climate change, and health."
"We have all that information that remains provided. But it's frankly not in that great of an organizational layout now," she adds. "It was just the part of the process of adding information to web pages. Nobody gave me a directive to change anything, nobody said to take the word 'change' out."
Flowers says she is aware of the previous instances of apparent language-massaging surrounding climate change at other government agencies since Trump—who has made several comments demonstrating a tendency towards climate change denial—came to office in January. "Honestly, I understand that the EPA has had some challenges, and the USDA has had some challenges to do with the information that they provided on their website," she says. "Taking out the word 'change,' I felt like 'climate' and 'health' were still in there–the important parts. There's plenty throughout the website that has 'climate change.' So to say that we scrubbed it all from the website, that's not correct."