WIKIMEDIA, RAMABiomedical scientists have long relied on experimentation in mice to explore human disease and evaluate drug candidates. But mouse models do not accurately reflect the genetic and proteomic responses to acute inflammatory stress in humans, according to a new study. The findings, published today (February 11) in Proceedings of the National Academy of Sciences, detail the oft-suspected limits of murine models for studying inflammatory response, and emphasize the need for research on human physiology.
"We're not saying don't use animal models, but we need to recognize that simple model systems do not reproduce complex human disease," said Ronald Tompkins, a professor of surgery at Harvard Medical School and co-author of the study.
But Peter Ward, a professor of pathology at the University of Michigan Medical School who was not involved in the research, said the study doesn't render mouse models irrelevant. "The fact that mice...
When reviewers rejected one of the team's papers because it failed to show that events in humans were reproduced in mice, the team began to question the relevance of mouse models. So they decided to compare their data about human responses to that from corresponding murine model systems. The researchers compared changes in the expression of thousands of genes, the time course of those changes (using software designed to normalize the different time frames in which responses occur in mice and humans), and the regulation of major signalling pathways involved.
In humans, the genetic response was highly consistent even though patients were subjected to different inflammatory stimuli and different subsequent treatments, suggesting that the drugs targeting these molecular mechanisms could work for multiple inflammatory diseases. But those patterns were not reproduced in mouse models, and the responses among the models varied widely.
"Some of the same pathways may be affected but what's important are the gene responses, and they are incredibly different," said Ronald Davis, a professor of biochemistry and genetics at Stanford School of Medicine and a co-author of the study. "That's significant because we're using mice as a model system, often to develop drugs, and drugs are going to target gene products."
The researchers also compared existing gene expression data from patients and corresponding mouse models for several acute inflammatory diseases, including sepsis and acute respiratory distress syndrome, as well as response to injury. Again, mouse models poorly mimicked the response among humans, which were highly consistent.
Some scientists have questioned how well mouse models reflect the complex physiology of human inflammatory disease. But this is the first time the underlying genomic differences have been laid bare so systematically, said Tompkins. "There is a tacit understanding that model systems reproduce human disease, but the bar is way too low. There needs to be a higher degree to which a model reproduces human disease in terms of molecular mechanisms, rather than just phenotype."
Leonard Shultz, a professor at the Jackson Laboratory who develops humanized mouse models, in which human cells and tissues are engrafted on immunodeficient mice, and was not involved in the study, said the results are "very interesting." But he echoed the caveat pointed out by Ward: there are no data on whether or not other mouse strains would more closely resemble human responses, Shultz said in an email.
"There are indeed multiple differences between the human and mouse immune systems and responses to inflammatory stimuli," Schultz added. "However, the mouse strain used in the study (C57BL/6) is representative of a single individual and doesn't cover the diversity in the mouse population."
J. Seok et al., "Genomic responses in mouse models poorly mimic human inflammatory diseases," Proceedings of the National Academy of Sciences, doi/10.1073/pnas.1222878110, 2013.
Interested in reading more?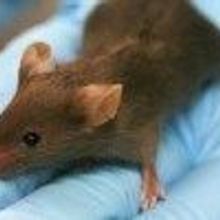 The Scientist ARCHIVES
Become a Member of
Receive full access to more than 35 years of archives, as well as TS Digest, digital editions of The Scientist, feature stories, and much more!