FLICKR, BRIAN TURNERPubPeer, the post-publication peer review forum in which users can anonymously point out alleged flaws in the published scientific literature, has "recently received a legal threat," according to a comment published by the site's moderators yesterday (August 18).
The news came as a reply explaining to an anonymous academic user of the site why his or her discussion topics had been disabled. The moderators—who themselves remain anonymous—said they had recently disabled topics focused on specific groups of people.
"Although [the threat] is unrelated to your posts, we have decided that 'personal' topics are quite likely to attract further legal activity," the moderators wrote. "As a matter of strategy and out of respect for those helping us with legal issues, we think it would be prudent to work through the issues of our first legal case without having to fight on several fronts at once."
The...
Paul Brookes from the University of Rochester Medical Center, former operator of the site science-fraud.org, which was shuttered after legal threats, told The Scientist that it can be difficult to determine the severity of such warnings. "Without knowing who is making the threat (and what their financial resources are), it's difficult to say how this will pan out," Brookes wrote in an e-mail.
"I'm not surprised that someone would try to go after PubPeer," said Ivan Oransky, co-founder of the blog Retraction Watch, which has also received legal threats. "The idea of allowing anonymous comments that are critical of a paper is very threatening to a lot of people."
In their August 18 post, the PubPeer moderators also expressed concern that identifying information on their anonymous users could be subpoenaed by parties hoping to sue for defamation: "Our current understanding is that plaintiffs can at least attempt to obtain user information from us (we shall oppose this) and, if they succeed, then sue the users."
PubPeer allows users to comment using their names or, should they prefer it, using one of two levels of anonymity. Commenters who have been the first or last author on a research paper with a DOI can use their institutional e-mail addresses to be verified as academic contributors. They can then comment on the site anonymously with the title "Peer." As such, PubPeer possesses identifying information about these registered commenters. Alternatively, commenters can post unregistered comments. In this case, the site only logs IP addresses.
Clay Calvert, director of the Marion B. Brechner First Amendment Project at the University of Florida, noted that, in order to convince a judge that a company should turn over user records, a plaintiff would need to establish that he or she had a strong case that the contributors' comments were defamatory or libelous. If the user was determined to be distributing information in the public interest, his or her identity would be more likely to be protected. "There is a first amendment right to anonymous speech," explained Calvert, "but the right is not absolute."
He added that under US law, a plaintiff should not be able to hold PubPeer responsible for libelous comments made on the site by its users. But the locations of the persons behind PubPeer are unknown, as is where the site's information is stored.
On its website, PubPeer discourages users from accusing authors of misconduct, asking them instead to point out facts. The site's moderators remove or edit comments that appear libelous. "Even baseless law suits can be very costly to defend and the outcome is never certain," PubPeer notes.
In a blog post published last month (July 27), the site's founders said they initially intended it to be an online home for frank, collegial discussion about research. Shortly after launching, however, they were "shocked at the number of comments pointing out much more fundamental problems in papers, involving very questionable research practices and rather obvious misconduct." They also highlighted several PubPeer threads discussing flaws in papers that were ultimately retracted.
Update (August 25): After this story was published, PubPeer posted additional details on the reported legal threat. According to PubPeer, the alleged "potential plaintiff"is a US scientist who was "aggrieved at the treatment his papers are getting on the site."

Update (September 22): PubPeer has named Wayne State University School of Medicine pathologist Fazlul Sarkar as the alleged complainant and released additional details regarding its so-called legal threat.
Interested in reading more?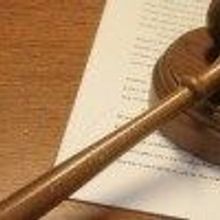 The Scientist ARCHIVES
Become a Member of
Receive full access to more than 35 years of archives, as well as TS Digest, digital editions of The Scientist, feature stories, and much more!