Science Advocates Frustrated by President's Budget
Congress is not expected to fully enact the proposed cuts to research and public health programs.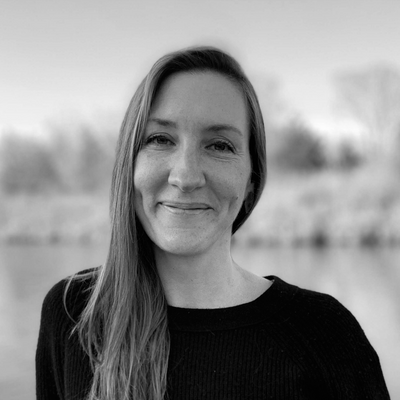 May 23, 2017
ISTOCK, LUCIDOLOGYPresident Donald Trump unveiled details of his latest 2018 budget proposal today (May 23), and the scientific community—while not entirely surprised—was frustrated by what it read. The National Institutes of Health (NIH) would receive $25.9 billion, a more than $7 billion drop from 2017 funding. The NIH's Fogarty International Center, which focuses on developing countries, would be eliminated, and the Agency for Healthcare Research and Quality would be folded into other NIH programs.
"The Budget eliminates programs that are duplicative or have limited impact on public health and well-being," according to the document, entitled America First: A Budget Blueprint to Make America Great Again.
Researchers and science advocates had a different take. "It is a devastating budget, there's no way around it," Benjamin Corb, the director of public affairs at the American Society for Biochemistry and Molecular Biology, told The Scientist. "A 22 percent cut to the...
"The president's proposed FY18 budget is an imbalanced, heavy-handed approach to bolstering national defense at the expense of other American priorities, including the research and innovation crucial to national security," Mary Woolley, the president and CEO of Research!America, said in a statement.
The president's budget targeted the Centers for Disease Control and Prevention (CDC) for a 17 percent cut. "The budget proposal released today would place significant limits on CDC's ability to protect America's health and safety, including critical work CDC supports at both the local and state levels, as well as domestic and international emergency preparedness work to protect our nation," said Judith Monroe, the president and CEO of the CDC Foundation, in a statement to the The Scientist. The proposal did, however, add a new Federal Emergency Response Fund to address outbreaks such as Zika.
Earth science would also take a hit if the new budget proposal is upheld. Research grants would be slashed and four missions are on the chopping block, including CLARREO, an observatory program from the International Space Station that produces "highly accurate climate records to test climate projections in order to improve models and enable sound policy decisions," according to a NASA website.
The Department of Energy's Office of Science would receive $900 million less than it did in 2017. The Food and Drug Administration could receive a 31 percent decrease in funding, but the administration proposed making up for the loss by doubling fees from industry.
The National Science Foundation budget would be trimmed by 11 percent, which the administration appeared to justify by frivolous spending. "The National Science Foundation last year used your taxpayer money to fund a climate change musical," said Office of Management and Budget Director Mick Mulvaney to reporters, The Washington Post reported. "Do you think that's a waste of your money?"
The research community responded negatively to the proposed cuts. "Slashing funding of critically important federal agencies threatens our nation's ability to advance cures for disease, develop new energy technologies, improve public health, train the next generation of scientists and engineers, and grow the American economy," Rush Holt, CEO of the American Association for the Advancement of Science (AAAS), said in a statement.
It's widely anticipated that members of Congress will push back against the president's wish list. Science supporters should nevertheless continue to "fight hard against these cuts," said Corb. "My fear is that the president cuts the NIH by 22 percent and Congress can say, 'let's just cut it by 5 percent. . . . The deepness of the president's cuts make that feel like a more moderated position."
Editor's note (May 23): The article has been updated to include information about proposed funding for the FDA.
Interested in reading more?
The Scientist ARCHIVES
Become a Member of
Receive full access to more than 35 years of archives, as well as TS Digest, digital editions of The Scientist, feature stories, and much more!