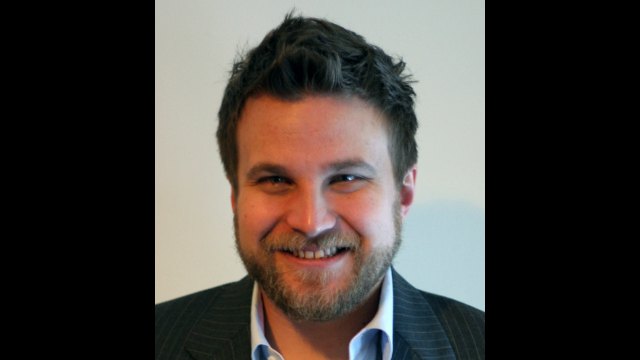 JENNIFER MORTENSENIt was a case of mistaken identity of Internet-size proportions. Last Saturday afternoon, just around the time that Heather Heyer, a counter-protester to the white nationalist march in Charlottesville, Virginia, lost her life to a Nazi sympathizer who plowed his car through a crowd, Kyle Quinn returned a call from an unknown number on his cell phone.
A member of the university relations office at the University of Arkansas, where Quinn runs a biomedical engineering lab, was on the other end of the line. She informed him that he had been identified as one of the white nationalist marchers—photographed with tiki torch and red Arkansas Engineering t-shirt—in Charlottesville the night before.
"I was just shocked," Quinn tells The Scientist. "I didn't really know how bad things were going to get."
Quinn's lab researches wound healing, focusing on diagnosing diabetic foot ulcers using multi-photon microscopy. Part of...
Quinn's first concern when he heard he'd been fingered as a white nationalist marcher was his career. "I've got a couple of federal grants coming in this month and . . . I'm looking to scale up my lab." The assistant professor then wondered, "How am I going to recruit students if they Google my name, and this is what they find?" (Not to mention, his values do not align with those of white nationalists, Nazis, or the like.)
TWITTER, @KAYHEDRICKJDBut as Quinn's name and university faculty photo circulated with viral ferocity alongside the picture of the man with the Arkansas shirt, angry emails and voice messages started coming in. He was called names. Threats were made. Someone even "doxxed" him, released his home address and phone number. "Then it just became making sure everyone is safe," Quinn says.
Quinn hadn't been at the Charlottesville rally on the night of August 11. He was at an art gallery near his home with colleagues. A dean at the University of Arkansas had spotted him there.
The university quickly stepped in to help manage the situation. "There are things that a university can do that as an individual you don't have the manpower to do," he says. For instance, where Quinn's wife failed to get erroneous pictures identifying Quinn as a Charlottesville marcher taken down from Instagram, the university relations office succeeded.
The University of Arkansas police monitored his lab, and the college got the local police to keep watch over his home. Quinn took down information about his lab members so they wouldn't be swept into the torrent of misdirected disgust.
The deluge of abuse has now calmed to a trickle. And in the midst of the chaos and anger, kindness broke through. Quinn received numerous messages from colleagues and strangers alike offering to help correct the record. A CNN reporter advised him to freeze his credit. Eventually, the story of mistaken identity began to overtake the story of a white supremacist professor. "Luckily now, when people are going to Google my name, if anything it's going to be 'professor mistakenly identified.' So I think that's a much better search result."
Quinn might try to make a little lemonade out of his ordeal. In a class in which he teaches coding for image analysis he includes visual aides. This time, he can use his own, misappropriated face. "I'm a human example of a false positive."
Interested in reading more?
The Scientist ARCHIVES
Become a Member of
Receive full access to more than 35 years of archives, as well as TS Digest, digital editions of The Scientist, feature stories, and much more!