Speaking of Science: 2016
Selected quotes from an eventful year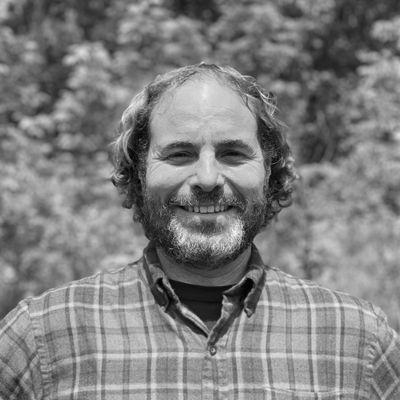 Dec 19, 2016
WIKIMEDIA, GAGE SKIDMORE
I believe in science. I believe climate change is real and that we can save our planet while creating millions of good-paying clean-energy jobs.
—Democratic presidential candidate Hillary Clinton, accepting her party's nomination during the Democratic National Convention (July 28)
I'm still open-minded. Nobody really knows. . . . Look, I'm somebody that gets it, and nobody really knows. It's not something that's so hard and fast.
—President-elect Donald Trump responding to a question on whether climate change is real, in an interview with Fox News Sunday (December 11)
The scientific process is modern civilization's best means for arriving at reliable truth. And that process should be allowed to work without political meddling.
—Rush Holt, executive publisher of Science and head of the American Association for the Advancement of Science, talking to NPR about a Congressional investigation of a climate...
This finding can serve as a nice empirical middle-finger from vulgarians everywhere, directed at those who had, until now, been unfairly judging them for their linguistic abilities. Swearing, it seems, can be creative, smart, and even downright lyrical.
—Piercarlo Valdesolo, a psychologist at Claremont McKenna College, writing in a recent issue of Scientific American about a study that found people who were more fluent with swear words tended to have larger vocabularies than those who exhibited less-robust potty-mouthing abilities (April 5)
The progress over the past forty-five years in combating cancer arose largely from challenging authority and rejecting conventional thinking. That means skeptics in both science and policy should be eagerly welcomed, not damned.
—Harvard University clinical researcher and New Yorker staff writer Jerome Groopman, in his review of The Death of Cancer by Vincent T. DeVita Jr. and Elizabeth DeVita-Raeburn, The New York Review of Books (March 10)
Forced migration is not an option. Movement and migration must happen with dignity.
—Cook Islands Prime Minister Henry Puna, whose people may soon be forced to leave their homeland due to rising sea levels, speaking to reporters on the eve of the 2015 United Nations Climate Change Conference in Paris (December 2)
As wonderful as it is to advance physics, chemistry, physiology or medicine, it's at least as wonderful to tackle environmental problems, predict natural disasters, demystify how species interact, and educate a population to grapple with complex and important scientific topics. The Nobel organization should take a bold leap into the present and shine its bright light more widely—and unshackle itself from a 19th-century vision of what makes good science.
—Gabriel Popkin, science and environmental writer, in a New York Times op-ed on the need to expand the categories for which the Nobel Prize is awarded (October 3)
[Viruses], not lions, tigers or bears, sit masterfully above us on the food chain of life, occupying a role as alpha predators who prey on everything and are preyed upon by nothing.
—Claus Wilke and Sara Sawyer, virologists at the University of Texas at Austin and the University of Colorado Boulder, respectively, in a recent eLife commentary on how viruses drive evolution and adaptation in human and other mammalian genomes (May 17)
The mistake is to think that any published paper or journal article is the end of the story and a statement of incontrovertible truth. It is a progress report.
—Stuart Firestein, former chair of biological sciences at Columbia University, in a Los Angeles Times op-ed about science's reproducibility crisis (February 14)
Interested in reading more?
The Scientist ARCHIVES
Become a Member of
Receive full access to more than 35 years of archives, as well as TS Digest, digital editions of The Scientist, feature stories, and much more!