WIKIMEDIA, JRCLA2Three years ago, Diego Gómez, a conservation biology student at the University of Quindío in Colombia, posted another scientist's graduate thesis online. "I thought it was something that could be of interested [sic] for other groups, so I shared it on the web," Gómez wrote on the website of Fundación Karisma, an education advocacy group in Colombia. "I never imagined that this activity could be considered a crime."
But the author of the thesis disagreed, and last year complained to the Colombian police about the posting. Gómez now faces up to eight years in jail and at least $6,000 in fines for violating copyright. His case highlights the plight of scientists in certain parts of the world who are less able to access and share scientific information.
"This wouldn't have gone far in a US court at all," said Michael Carroll, the director of the...
The biggest difference between Colombian and US law is that in Colombia, copyright infringement is a criminal act. In the US, the owner of the material would bring a civil suit instead. In that situation, Carroll said, Gómez likely would have been ordered to remove the post—which he did, before the criminal complaint was filed—and perhaps pay the author damages.
Carolina Botero, an attorney at Fundación Karisma who has been advocating on behalf of Gómez, has assigned a different lawyer to represent the student. According to Botero, the prosecution presented enough evidence at a hearing last December that the judge decided to proceed with the trial. She said that the complaint from the author of the thesis is that he was not able to publish papers based on the research because Gómez distributed his results.
The Scientist could not confirm the identity of the author, although Colombian media have named a local herpetologist. Neither the reported plaintiff nor Gomez has responded to The Scientist's requests for comment.
Botero told The Scientist that she's baffled why Gómez was singled out when sharing scientific material—particularly the primary literature—is commonplace. Researchers who have limited access to libraries, online databases, and journals often rely on one another find relevant material. "If everybody was suing because of this, it would be a huge problem in Colombia," Botero said.
Carroll agreed that scientists in some countries rely on sharing information in ways that may not abide by local copyright law. "Of the many different arguments for open access, this is one of them," said Carroll, who sits on the board of directors at the Public Library of Science and was a founding board member of Creative Commons.
Some Latin American countries have made efforts to broaden accessibility to published research. Argentina, for instance, last year passed a law requiring publicly funded research to be published in open-access formats.
"Today what the vast majority of the country's researchers and conservationists are doing, despite being committed to spreading knowledge, is turning us into criminals," Gómez wrote at Fundación Karisma. His next hearing is scheduled for September, when a judge will decide the case.
Update (August 4): In an e-mail to The Scientist, Gómez explained why he was surprised to be accused of committing a crime. "When uploading the thesis I never thought I was violating any law. . . . I was respecting the authorship of who made the thesis. . . . I thought it was in the public domain because it was already on the Internet and the only thing I tried was to get it to a research group [and] such documents are publicly available," he wrote. Added Gómez, "this type of literature is not of commercial interest so I never thought I could do any damage to the author. On the contrary, I thought that I was giving him benefits on sharing his work."
The reported author has not yet responded to The Scientist's request for comment.
Interested in reading more?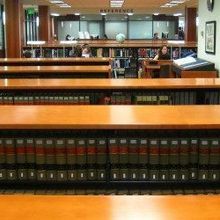 The Scientist ARCHIVES
Become a Member of
Receive full access to more than 35 years of archives, as well as TS Digest, digital editions of The Scientist, feature stories, and much more!