Those We Lost in 2016
The scientific community bid farewell to several luminaries this year.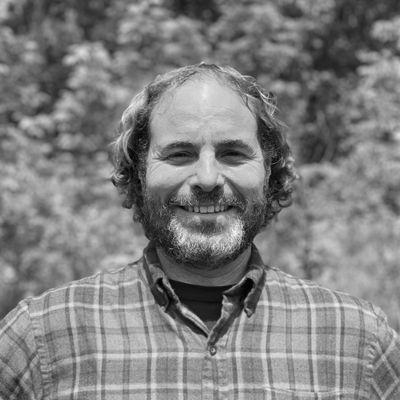 Dec 22, 2016
Bob Paine
Bob Paine, the University of Washington marine ecologist who first proposed the concept of "keystone species," passed away in June from acute myeloid leukemia. He was 83. Paine formulated the ecological framework for keystone species, those that disproportionately affect the fates of many other species in a particular ecosystem they share, in the early 1960s while working in intertidal zones off the Pacific Northwest coast. The ochre sea star (Pisaster ochraceus) was one of the first species he formally recognized as being a keystone species. "His legacy is immense," Bruce Menge, an integrative biologist at Oregon State University and one of Paine's first graduate students, told the Associated Press. "He's had an incredible effect on the entire field of ecology, not just marine ecology."
WIKIMEDIA, DOUGLAS A. LOCKARDAhmed Zewail (1946-2016)
Caltech chemist Ahmed Zewail, who won the 1999 Nobel Prize in...
UNIVERSITY OF CALIFORNIA, SAN DIEGO
Roger Tsien (1952-2016)
University of California, San Diego (UCSD) biochemist Roger Tsien left a vivid, glowing mark on life science before passing in August at age 64. Tsien shared in the 2008 Nobel Prize in Chemistry for the seminal role he played in developing green fluorescent protein (GFP) as a tool in cell and molecular biology. After he was informed of his win that year, Tsien told the San Diego Union-Tribune that he'd always been attracted to color. "Color helps make the work more interesting and endurable," he said. "It helps when things aren't going well. If I had been born color-blind, I probably never would have gone into this."
Tsien died while on a bike trail in Eugene, Oregon. "Roger's vision was vast and yet incredibly precise," David Brenner, vice chancellor at UCSD Health Sciences and dean of the UCSD School of Medicine, said in a statement sent to The Scientist. "He saw both the big picture, but also the incredible need to see and understand—in glorious color—all of the infinitesimal details that make it up, that make up life."
PROTHENA, NANA KOFI NTIDale Schenk (1957-2016)
Dale Schenk, an immunologist who contributed greatly to efforts to develop an Alzheimer's disease vaccine, died of pancreatic cancer in September. He was 59. The musically gifted Schenk cofounded and served as president and CEO of Prothena, a biotech company geared toward bringing immunotherapies, including vaccines for neurodegenerative diseases, to market. "When he was young, [Schenk] saw how Alzheimer's affected his grandmother and other people he knew in the community," according to a statement. "So when deciding to go into science rather than professionally pursue his love of piano, he did so for the potential to make a lasting impact on patients' lives."
UCSFMelvin Grumbach (1925-2016)
Renowned endocrinologist Melvin Grumbach died in October. He was 90. Grumbach is widely credited with founding the field of pediatric endocrinology and, in his lab at the University of California, San Francisco (UCSF), he identified several hormones crucial to growth and puberty and helped develop synthetic growth hormone. "No single individual trained as many leaders or had a broader impact on pediatric endocrinology," wrote Walter Miller, Grumbach's colleague, in a memorial published in Endocrinology. "One cannot write the history of endocrinology or of UCSF without writing of Mel." Grumbach also advocated for young people struggling with gender identity.
LONDON SCHOOL OF HYGIENE & TROPICAL MEDICINEJack Woodall (1935-2016)
Epidemiologist John "Jack" Woodall died in October this year. Woodall, who cofounded the Program for Monitoring Infectious Diseases (ProMED) and was a regular columnist for The Scientist in the mid-2000s, was 81. The infectious disease expert worked for several world-class public health organizations, from the US Centers for Disease Control and Prevention to the World Health Organization. "He became an expert in infectious diseases and built this terrific thing, which is ProMED," said Ivan Oransky, former deputy editor of The Scientist who commissioned Woodall's monthly column in the magazine from 2006 to 2007. "He was the rare person who did two very difficult things extremely well and still managed to be a positive and encouraging force in the world."
WHITEHEAD INSTITUTE FOR BIOMEDICAL RESEARCHSusan Lindquist (1949-2016)
Susan Lindquist, a molecular biologist at MIT and the Whitehead Institute who uncovered crucial insights into the fundamentals of protein folding, died of cancer in October. She was 67. Lindquist's most-recognized research involved heat shock proteins functioning as protein folding chaperones. She also studied prions, determining the mechanisms that the misfolded proteins used to transmit heritable information. "Sue was the most creative, out of the box scientific thinker I've known," Brooke Bevis, Lindquist's lab manager, said in a press release. "She had a unique biological intuition—an instinct for the way things worked and the right questions to ask. And she was indefatigable, seeming to draw strength and stamina from the science itself."
The Scientist profiled Linquist earlier this year, and the researcher commented on the trials of navigating academia—specifically her decision to switch model organisms prior to obtaining tenure—as a woman. "I didn't have expectations of getting tenure," she said. "So this was an aspect of gender inequality that was extremely positive. It allowed me to be fearless."
MARK FINKENSTAEDT, NATIONAL ACADEMY OF SCIENCESRalph Cicerone (1943-2016)
Leading climate change researcher Ralph Cicerone, who served as president of the National Academy of Sciences (NAS) for more than a decade, died unexpectedly at age 73 this November. Cicerone helped launch the Gulf Research Program after the Deepwater Horizon disaster spilled millions of gallons of oil into the Gulf of Mexico, and his research elucidated the causes and potential consequences of global climate change. He was also an outspoken advocate for evidence-based policymaking. "Ralph was a very, very steadying presence within the science community, trying to keep scientists on track, saying everything has to be sticking to the facts," Marcia McNutt, Cicerone's successor as NAS president, told The Washington Post. "It was so important to have a leader like that during these very contentious times."
NATIONAL SCIENCE FOUNDATIONErich Bloch (1925-2016)
Erich Bloch, director of the National Science Foundation (NSF) from 1984 to 1990, died in November. He was 91. Bloch lost both parents in the Holocaust and immigrated to the US in 1948, after spending time in a Swiss refugee camp. He rose through the ranks of IBM before Ronald Reagan tapped him to lead the NSF in 1984. Although he was the first NSF director without a PhD, he became a tireless science advocate after his tenure at the agency. "He was probably the best government manager ever, certainly at NSF," Gordon Bell, one of Bloch's former colleagues at the agency, told Science.
WIKIMEDIA, MB298Henry Heimlich (1920-2016)
Henry Heimlich, the surgeon who invented the life-saving technique that bore his name, died on December 17 after suffering a massive heart attack. He was 96. Heimlich introduced the world to the Heimlich maneuver in 1974, and teaching the antichoking technique quickly became standard protocol in first aid and life-saving courses. According to The New York Times, some 100,000 lives have been saved through the use of the maneuver. "My father was a great man who saved many lives," Phil Heimlich, Henry's son, told STAT News. "He will be missed not only by his family but by all of humanity."
Correction (December 29): The original version of this article gave an erroneous cause of death for Roger Tsien. This mistake has been corrected, and The Scientist regrets the error.
Interested in reading more?
The Scientist ARCHIVES
Become a Member of
Receive full access to more than 35 years of archives, as well as TS Digest, digital editions of The Scientist, feature stories, and much more!