Touch stimulates neurogenesis
Mice exposed to novel tactile stimuli produced new immature neurons in the spinal cord, suggesting that neurogenesis may play a role in touch and vice versa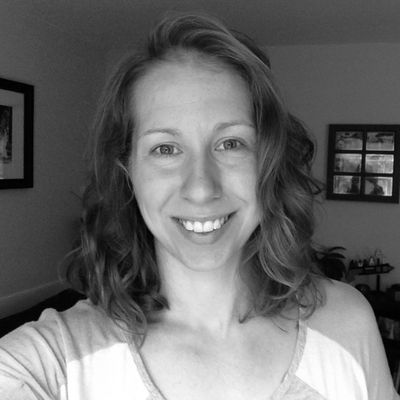 Novel touch stimuli can stimulate neurogenesis in the spinal cord of mice, according to a study published online today (16 November) in
Molecular Psychiatry
, suggesting that neurogenesis may be an important component of touch sensation.
Image: Wikimedia commons, Aaron Logan
"This is a very interesting and unexpected result," said neuroscientist linkurl:Pierre-Marie Lledo;http://www.pasteur.fr/ip/easysite/go/03b-00002q-01k/perception-and-memory of the Institut Pasteur in France, who was not involved in the research. Neurogenesis in the spinal cord has predominately only been documented in vitro, he said. "To see indeed you have neurogenesis in vivo in the dorsal horn of the spinal cord is rather puzzling and very interesting," and suggests a new mechanism by which organisms may be able to process complex tactile environments, Lledo noted.Recently, however, neuroimmunologist linkurl:Michal Schwartz;http://www.weizmann.ac.il/neurobiology/labs/schwartz/ of The Weizmann Institute of Science and her colleagues discovered proliferating neural progenitor cells in the dorsal horn of the mouse spinal cord. Because this part...
R. Shechter, et al., "Touch gives new life: mechanosensation modulates spinal cord adult neurogenesis," Molecular Psychiatry, 1-11, 2010.




Interested in reading more?
Become a Member of
Receive full access to more than 35 years of archives, as well as TS Digest, digital editions of The Scientist, feature stories, and much more!