TS 2014 Gift Guide
Presents for the scientists and science-lovers on your shopping list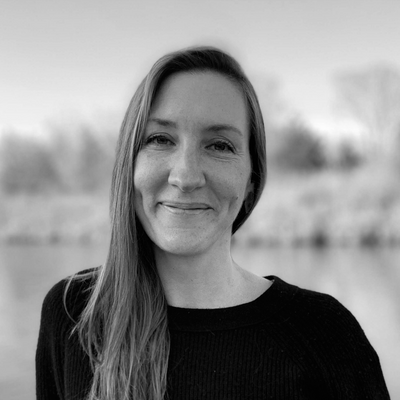 Wearable words
Aside from a real tattoo of the Philae comet lander, what better way to show one's love of science and exploration than by a temporary tattoo of Charles Darwin's tree of life? Lithographs.com offers the removable skin art for just $5. And if a tattoo isn't enough to fully express your loved one's zeal, the website also sells T-shirts and tote bags smothered in text from Darwin's On the Origin of Species, Opticks by Isaac Newton, and other books. As an added charitable bonus, the company donates a book to a community in need for every T-shirt or tote it sells (and for every five tattoos).
Nobel-inspired scarf
High fashion meets neuroscience in a line of scarves inspired by the
discoveries of Nobel Laureate May-Britt Moser
. Clothing designer
Matthew Hubble
made the dress Moser wore when she accepted the award, working into the gown images of the grid cells Moser helped discover in the mammalian brain. The same pattern appears in Hubble's scarves. According to the designer's website, the goal "is not only to produce beautiful clothes but also to promote the value of Science and Engineering to society." At several hundred dollars a pop, however, these scarves are among the most expensive gifts on our list.
Brain-controlled helicopter
Mind-controlled anything is all the rage right now . . . limbs, gene expression, you name it. For $189, the Puzzlebox Orbit enables users to operate a mini helicopter using only their concentration, an EEG headset, and some open-source software for their phone or tablet. "Colorful visuals and physical feedback help provide positive reinforcement while developing skills of attention and mental relaxation." (Full disclosure: a staff member at the company is the cousin of The Scientist's art director.)
Science on display
If you possess the wealth of confidence it takes to attempt to decorate someone else's home, the Royal Society has a gorgeous stock of prints available from its archives. The microscopist, natural historian, or astronomer on your list may be familiar with some of the iconic images available.
Innard beauty
This bathing suit allows women to show off their physical beauty—inside and out. The print illustrates the intestine, lungs, heart, and more. According to the Black Milk fashion label's website: "Show 'em all that yeah, you've got guts."
Singing in the phage
If the microbiologist on your list eats, sleeps, and breathes his or her work, why leave out showering? This colorful shower curtain will prevent any mind from wandering away from bacteriophage. According to Science-Photo-Library, which is selling this curtain for $59.99 on Cafepress, the images represent "four views of P22 [bacteriophage] created with molecular modelling software and data from cryo-electron microscopy." You can also get this design—or other molecular biology- and microbiology-inspired images—printed on mugs, cell phone cases, shirts, and more.
Mini microscopist
For the young scientist fascinated by the micro world there are a number of introductory microscopes on the market. Top Ten Reviews rates kids' microscopes, ranging in price from roughly $41 to $153. Most include prepared slides for kids to explore, while others also allow kids to make their own samples—complete with test tubes, forceps, and blank slides. According to Top Ten, "children will remember the initial awe of studying murky, magnified pond water or a honeybee wing. They will also remember an early negative experience with a weak piece of equipment that helped them see only blurry shadows."
Charitable giving
FLICKR, 401KCALCULATOR.ORG
Finally, for the most-difficult-to-buy-for recipients on your list, skip the gift wrap and opt for philanthropy instead. For instance, Charity Navigator, a clearinghouse for non-profits, has given its best rating (four stars) to a number of scientific institutions, including the Jackson Laboratory, the Monell Chemical Sciences Center, and the Dana-Farber Cancer Institute. These ratings consider transparency, administrative and fundraising expenses, and other ethical and financial practices. Charities will often allow donors to give money in honor of someone else. For an even more direct impact on research, there are also plenty of crowdfunding opportunities to help realize research projects on sites such as Indiegogo and Petridish. (The Scientist does not endorse any of these institutions or websites, and recommends researching a charity or project before donating.)
Thumbnail: FLICKR, MO1229