Ubadah Sabbagh: An American Scientist from the Middle East
The 23-year-old neuroscience graduate student, born in Saudi Arabia and raised in numerous countries, came to the U.S. as a teenager to attend college.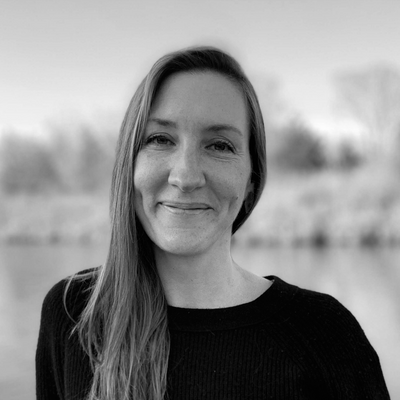 UBADAH SABBAGHWhen asked where home is, Ubadah Sabbagh hesitated. It's a difficult question for a man who grew up moving to a different country every few years and whose family is now spread across the Middle East. After a pause, he said, "I don't really have an answer to that. . . . I don't really long for anywhere. I would like to make my home here."
"Here" is the United States, where Sabbagh is pursuing a PhD in neuroscience (he's in his first year in the Translational Biology, Medicine, and Health program at Virginia Tech). After finishing rotations, he will join the Virginia Tech Carilion Research Institute lab of Michael Fox, who studies synaptogenesis.
The seven years Sabbagh has spent in the states is the longest he's lived in any one country. "This is where I'm invested," he told The Scientist. Sabbagh was born in Saudi Arabia,...
He was drawn to the field because of the ability to explain complex phenomena with simple concepts. "For instance, evolution by natural selection, it's awe-inspiring."
After graduating, Sabbagh worked as a medical laboratory technologist where, aside from gaining valuable professional experience, he met people who had never interacted closely with someone from the Middle East.
Some were curious about his background, and Sabbagh said he was happy to talk about Islam, women's head scarves, or whatever other questions they had, even though they seemed—to the questioners—taboo subjects. "They were very hesitant to ask. Sometimes they would literally whisper the question," said Sabbagh. "We've classified some ideas as 'bad' ideas or some words as 'bad' words, because of the decent impulse of political correctness. But it's made people hesitant to ask about things they genuinely don't understand. And if we don't let them ask, it perpetuates ignorance and it can cause a backlash."
Sabbagh, too, learned from his colleagues who had grown up in very different circumstances. And while he does not approve of President Donald Trump, his conversations with Trump supporters have helped him understand those who do. In a December essay in The Huffington Post, Sabbagh outlined why it's important to avoid echo chambers and instead listen to those you disagree with. He based part of his argument on a 2005 fMRI study, which showed that people's visual perception brain regions were activated when they conformed to a group's distortion of reality while viewing objects. "The [study] indicated that the subject isn't lying, but the group has affected how they process what they see," Sabbagh wrote. "If we don't sincerely engage with those who disagree with us, and shun them instead, we risk distorting our world view."
Sabbagh said his writings are a way to contribute to the national discussion. "I'm not just sitting on my hands here . . . waiting for citizenship," he said, although he is hoping to become a citizen. Currently, he holds a green card, yet his stability was shaken earlier this month when Trump's executive order on immigration—which includes a temporary ban on people from seven countries, including Syria, from entering the U.S.—was initially interpreted to include green card holders. "I felt unsure about my place in America," he said. "I also worried about some of my colleagues" who hold visas from the banned nations.
Trump's revised order is expected next week. Regardless, Sabbagh can't travel internationally because his passport isn't valid. (Syria won't renew his passport, Sabbagh said, because he didn't join the army there when he was conscripted at age 18). "My main concern is what this means for America. It doesn't fall in line with everything I've seen in America," he said. "We used to pride ourselves on being a 'melting pot.' I haven't changed my mind."