Wael Al-Delaimy: An American Scientist Born in Iraq
The 49-year-old epidemiologist immigrated to the U.S. in 2000 for a postdoc position. He's now a professor of family medicine and public health.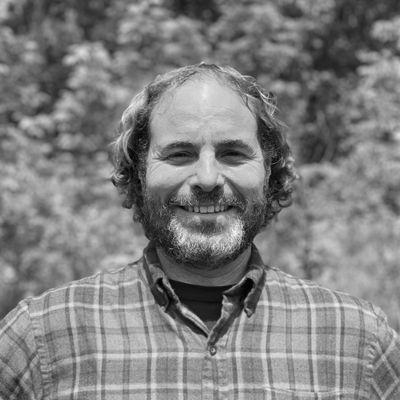 Feb 16, 2017
IMAGE COURTESY OF WAEL AL-DELAIMYWael Al-Delaimy, an epidemiologist at the University of California, San Diego (UCSD), came to the United States from Iraq in the early 2000s in order to avail himself of the "the research environment, the academic system, and the freedom" afforded by American institutions of higher education, he told The Scientist.
Born in Baghdad in 1967, Al-Delaimy attended the country's premier institutions, obtaining a medical degree from Al-Mustansiriyah University and a postgraduate degree in community medicine from the University of Baghdad. He then decided to follow in the footsteps of his father, who studied food science at the University of California, Los Angeles, and Michigan State University in the 1950s and '60s. Although Al-Delaimy was accepted to the Harvard School of Public Health, he missed a crucial enrollment deadline and decided to migrate to New Zealand in 1994 because he had a friend who...
After pursuing a PhD in epidemiology at the University of Otago, studying the effects of second-hand smoke on respiratory illnesses in children, Al-Delaimy was offered a postdoctoral research position at Harvard. So in 2000, Al-Delaimy realized his dream of doing science in the U.S. "I learned the multidisciplinary expertise of epidemiology at Harvard, worked with the top mentors and scientists that anyone could dream of being with, and learned a lot from them," he said.
After his postdoc, Al-Delaimy decided that he wanted to devote his career to applied epidemiology and public health. He took a position with the World Health Organization's International Agency for Research on Cancer in Lyon, France. But the US academic system exerted its pull on Al-Delaimy once again and, after only a year with the agency, he joined the UCSD faculty in 2004.
Al-Delaimy, a green card holder, rose quickly through the academic ranks. He now participates in many domestic and international consortia, most of which are aimed at studying the mental and physical health of immigrants and refugees. He also leads a National Institutes of Health–funded research ethics training program in Jordan and studies the mental health of children and mothers among Somali and Iraqi refugees resettled in the San Diego area. "We're beginning to find that there is a lingering trauma and mental illnesses even if they are resettled here, as well as facing other challenges of being resettled, because of lack of job opportunities, lack of language, and cultural challenges," Al-Delaimy said.
Al-Delaimy's participation in a research team visit for a project assessing mental health and wellbeing among children and adults in Ecuador was disrupted by the Trump administration's recent ban on travel for people from seven Muslim-majority countries in the Middle East and Africa. The epidemiologist said that he cancelled a trip to Ecuador that he had planned to take over the coming spring break. "Even though the ban now is suspended, I'm not planning to leave, because there is unpredictability and uncertainty with this administration and its laws," Al-Delaimy said.
That uncertainty has also affected Al-Delaimy's 12-year-old son, who recently asked his dad whether the Muslim family would be able to stay in the U.S., given the rhetoric of the Trump camp during and after the presidential campaign. "This is very unfortunate," Al-Delaimy said. "Somebody who is born and raised [in the U.S.] and a citizen like him should feel like he belongs to this country, rather than being alienated in this way, based on faith or national origin or ethnicity."
To Al-Delaimy's mind, the seemingly anti-immigrant stance of the Trump administration has already compromised the U.S.'s standing as a world-class nation for higher education and research. "I think some damage has already been done to the reputation and image of the U.S.," he said. "It is the hub for scientists. Now this [perception] has changed."
Although he hasn't considered leaving the U.S., Al-Delaimy said he has heard from colleagues who are immigrants and who are thinking twice about their plans to study and live in America.
"I work in environmental health, and many people are concerned about that funding," he said. "Hopefully [research funding cuts] won't happen, but if they do, that [would be] another serious blow to what science means here in the U.S."
Clarification (February 17): A line in this story was changed to reflect the fact that Wael Al-Dalaimy is not the leader of the Ecuador mental health project.
Interested in reading more?
The Scientist ARCHIVES
Become a Member of
Receive full access to more than 35 years of archives, as well as TS Digest, digital editions of The Scientist, feature stories, and much more!