It's always a shock to realize that you're in the wrong. As this issue was going to press, I found myself tut-tutting at the data that Phoebe Leboy presents elsewhere in this issue on the number of women scientists in the more senior positions at academic institutions. At the end of 2006, Harvard Medical School had no women among 23 tenure-track faculty in cell biology and biochemistry/ molecular pharmacology. Two have joined since then, but that's still a scandalous figure. The number of female assistant professors at the University of Pennsylvania has dropped from 18 to four in the last eight years? Shocking! Why don't the crusty old beggars that run research play fair?
Then I became uneasy: What is my own record in recognizing senior female researchers? The answer is, very poor. At The Scientist one of the ways of acknowledging leadership in the life sciences is to invite...
Umpteen complexities that don't exist in selecting an advisory board factor into the hiring of senior scientists, but perhaps looking at how we at The Scientist select our advisory group will shed some light on the wider problems of recognition for women in science.
There are two main criteria for our board members. First, they must be at the peak of their chosen profession. Roughly half are prominent researchers, while the others are notable leaders in some aspect of the business of science. Second, they should have some inclination towards the mission of The Scientist, which is to provide life sciences professionals with useful, entertaining, and accurate coverage of their world.
In practice, deputy editor Ivan Oransky and I identify candidates through articles they've written. Or, better, we meet scientists at talks. Neither of us considers ourselves sexist, and we don't believe that gender is a factor in excelling in research or business. We've editorialized in support of women in academia.1
So why the paucity of women on our board? A 2005 article in Science identified four cultural and structural impediments to women in science.2 Three of the four - the low number of women trained, hostility from colleagues, and balancing family and work - do not apply in our case. I have to conclude that I fall into the fourth category: "People who are committed to egalitarian principles and believe that they are not biased may nevertheless unconsciously or inadvertently behave in discriminatory ways." The article describes programs in which "faculty members are encouraged to recruit women by deliberate action to overcome unconscious biases and to cultivate professional relationships with promising women scholars at professional meetings."
Laura L. Mays Hoopes provides other, more pointed suggestions in "Help women stay in science," which prompted some lively exchanges on our Web site. Of course, not everyone agrees that there's a problem: "The last time I checked, science was about just that, science, and not what gender you are," wrote one commenter. "If you do good science, can plan and execute the experiment well, draw the right conclusions, and ask the right questions, no one cares what you look like." That's just wrong. Just because there isn't a conscious bias doesn't mean that it doesn't exist, as my example illustrates.
The solution in my case is clear: Direct action. Most of the leaders we will invite to join the board in the near future will be women, with the aim of having women comprise a minimum of one-third of the members by the end of this year.
If this seems like affirmative action, I make no apologies for it. In cases where there the path to a just goal is littered with complexities that will cause endless delay, setting quotas is often the best way of cutting through the clutter. I'd like to see institutions set strict ratios on the numbers of senior female scientists that they must employ too - the sooner the better.
References
1. R. Gallagher, I. Oransky. "Women, science, and academia: a three-point plan," The Scientist, 19(7):6, April 11, 2005.
2. J. Handelsman et al., "More women in science," Science, 309:1190-1, 2005.
Interested in reading more?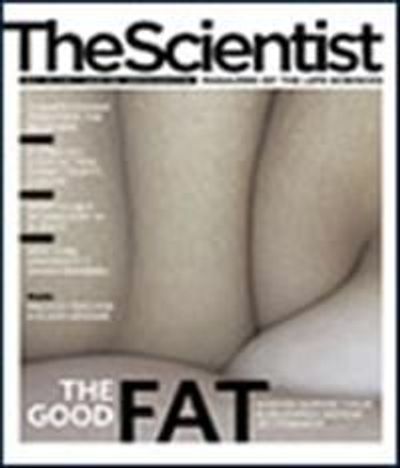 Become a Member of
Receive full access to digital editions of The Scientist, as well as TS Digest, feature stories, more than 35 years of archives, and much more!