As I write this, a scientific field is tearing itself apart on our Web site (see http://the-scientist.comhttps://cdn.the-scientist.com/assets/image_not_found.jpg). There have been vitriolic personal attacks in the voluminous exchanges of the sort we've unfortunately come to expect. The topic - the regulation of toxin genes in staphylococci - is of both academic and medical interest. The fight is not. It is both simultaneously compulsive and lamentable.
From time to time research throws up data that don't fit with the collective mindset of how things work. This can be enthralling from the scientific point of view. But it also shines a spotlight on the group structures and social processes within the particular field in question, presenting a series of risks and opportunities to the key protagonists.
So with MRSA fights on my mind, it was a refreshing change to read about how scientists have...
References
1. S. Lolle et al., "Genome-wide non-Mendelian inheritance of extra-genomic information in Arabidopsis," Nature, 434: 505-9, 2005.
2. S. Henikoff, "Rapid changes in plant genomes," Plant Cell, 17:2852-5, 2005.
3. P. Peng et al., "Increased outcrossing in hothead mutants," Nature, 443:E8, 2006.
Interested in reading more?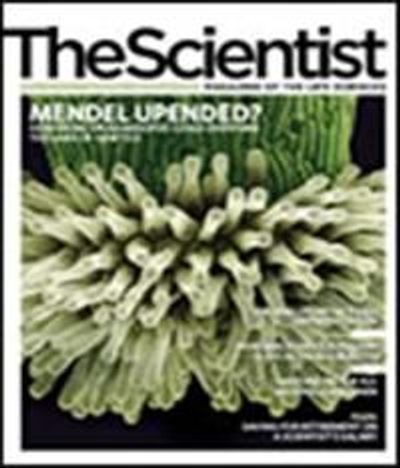 Become a Member of
Receive full access to digital editions of The Scientist, as well as TS Digest, feature stories, more than 35 years of archives, and much more!