In this issue of The Scientist, we bring you an article by Ricki Lewis on somatic cell nuclear transfer (p. 12) and a Vision by cloning pioneer Ian Wilmut on why research needs cloned human embryonic stem cells (p. 16). On the research front, things are progressing in leaps and bounds. But in other respects the stem cell phenomenon remains, to borrow Winston Churchill's famous observation on Russia, "a riddle wrapped in a mystery inside an enigma."
Take the introduction of therapies. It's a riddle. Your horse can be treated today for injuries to tendons, ligaments, and fractures with stem cells,1 but when considering human therapies, no one knows if such approaches will work, and no one knows when we will know. The death of former president Ronald Reagan last year due to Alzheimer's disease had many pundits and even some scientists effusive about...
Interested in reading more?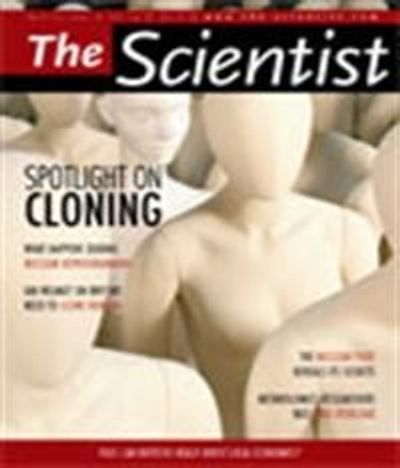 Become a Member of
Receive full access to digital editions of The Scientist, as well as TS Digest, feature stories, more than 35 years of archives, and much more!