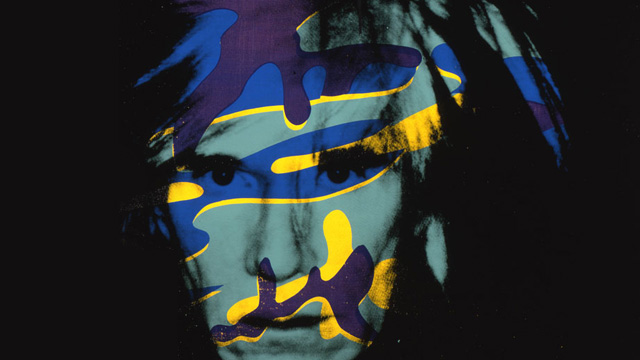 Andy Warhol, Self-Portrait, 1986NATIONAL GALLERY OF ART, WASHINGTON
Andy Warhol epitomized New York City's hip art scene in the early 1960s, and he was always surrounded by a host of "superstar" writers, musicians, artists, and underground celebrities. Think Capote, Burroughs, Dylan, Lou Reed, to name a few. Warhol worked hard and partied harder. Photographs of the day typically show a tousled or bewigged Warhol late at night, arm-in-arm with models like Nico, Edie Sedgwick, and Baby Jane Holzer.
Naked mole-rats make me think of Warhol. With their decidedly odd looks—described by some as resembling "saber-toothed sausages"—and even more bizarre physiology, these underground rodents may just be the hippest new models for studying a host of physiological processes. They don't get cancer even though they typically live to really ripe old rodent ages; they don't feel certain kinds of pain on their skin; they don't suffer harm from oxygen...
It has taken 20 years to begin to realize the spectacular promise of surgery performed at the gene level.
Avant-garde science is featured elsewhere in this month's issue. This month's Foundations column describes how blood cross-circulation experiments performed on dogs by Warfield Firor at Johns Hopkins around 1930 set the stage for the development of successful open heart surgery 20 years later. In 1954, blood pumped between a father and his baby son allowed surgeons to repair the child's damaged heart.
It has taken 20 years, too, to begin to realize the spectacular promise of surgery performed way down at the gene level. In "Targeting DNA," Jef Akst describes the fits and starts that have brought the field of gene therapy from techniques that spawned lethal immune attacks and leukemia-like disease in patients to safe and effective precision therapies: delivery systems that go everywhere but are only activated in target cells; sophisticated molecular "scissors"—zinc-finger nucleases—that actually edit endogenous genes; human induced pluripotent stem cells in which genetic defects have been corrected. Heady stuff. But not one of these therapies has received approval for clinical use in the United States or Europe. Yet.
As the poster child for personalized medicine, gene therapy has competition: targeted molecular therapies made possible by genome sequencing of a patient's cancer over the course of his or her disease. Indeed, sequencing technologies continue to evolve, and we are just now seeing the first in a new generation of instruments—more accurate, more efficient, and oftentimes cheaper than traditional next-generation sequencers (see "Sons of Next Gen"). And this boom in personalized medicine has direct implications for the business plans of both Big Pharma and the biotech sector. You can read about this and other issues that make a company a winning place to work in our 10th annual survey of Best Places to Work in Industry.
Novel and diverse gene therapies continue being tested in clinical trials (more than 320 are ongoing, according to the FDA), but as delivery systems become safer and molecular editing more precise, there will be any number of ethical sticky wickets. Many genetic diseases are devastating but rare. Who will decide which diseases to correct? Who will shoulder the financial burden for fixing such genetic defects? And germline gene therapy is a nothing short of an ethical minefield—what to correct or even enhance in sperm, eggs, or an embryo could become the decision of the parents-to-be.
Just as Andy Warhol pushed the boundaries of modern society's concept of art, naked mole-rat models and a suite of cutting-edge techniques are today's avant-garde science at its best.
Mary Beth Aberlin
Editor-in-Chief
eic@the-scientist.com
Interested in reading more?
Become a Member of
Receive full access to digital editions of The Scientist, as well as TS Digest, feature stories, more than 35 years of archives, and much more!