Don't negotiate?
"I think it's a misnomer to use the word negotiation" to describe discussion over compensation, says Rich Pennock, vice president of Kelly Scientific Resources, a recruiting agency for the life sciences. Most of the companies Pennock recruits for have fairly standardized promotion schemes, and he says it's perfectly reasonable to ask your manager to share those policies with you. "You should definitely be talking to your manager about your expectation and their expectation - then you don't have to get into the situation where there is a negotiation," says Pennock. And if there is, it can still be friendly. "People can disagree without being disagreeable," says Bettina Seidman, a private career counselor whose clients include scientists.
Recession? What recession?
In tough economic times, it's important to remember that "you're the same competent employee that you were before" when negotiating a salary, says Seidman. That includes avoiding self-deprecating comments...
You make how much??
Seidman says she advises her clients to ask colleagues about salary ranges for different positions while networking. It can be an awkward question, but one that provides useful information.
What about incentives?
As incentives become a larger part of an employee's salary, it's important to understand how they work and how your accomplishments come into play. Ken Abosch, leader of Hewitt's Compensation Consulting business, recommends looking for incentives that give you a high level of control over the outcome. Some companies will give bonuses based on overall company performance, others on departmental performance, and some strictly based on personal performance. What's best for the employee? Abosch suggests an intermediate level of control based on departmental and personal performance. Also, always ask employers for the difference, in previous years, between budgeted bonuses and those actually delivered to employees, since what's budgeted can often be considerably higher than what the company actually awards.
Interested in reading more?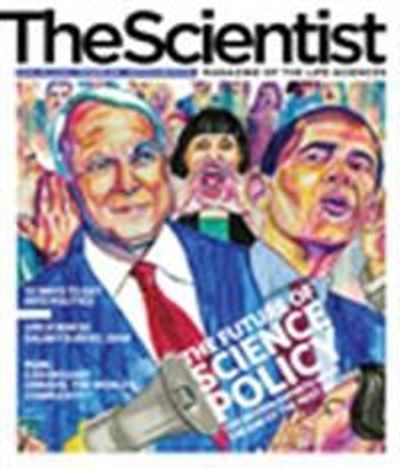 Become a Member of
Receive full access to digital editions of The Scientist, as well as TS Digest, feature stories, more than 35 years of archives, and much more!