For most, immunity is simply there when you need it, like the umbrella sitting by the door. But the immune system's elegance – honed by millions of years of warfare with invaders of every kind – shouldn't be confused with simplicity. In the following pages we discuss how the discovery of lipid antigens a decade ago continues to push the boundaries of understanding, blurring the lines between acquired immunity – the body's learned experience of infection – and innate immunity – the more primitive first line of defense. On page 18 the complexity of this primitive response becomes more apparent. And on page 20 John Dunne, associate scientific director at BD Biosciences, explains why he thinks the status of one's immune system could predict a lot about response to drugs and health state past and present. Thankfully, there's no need to worry about leaving your immune system at a favorite...
Interested in reading more?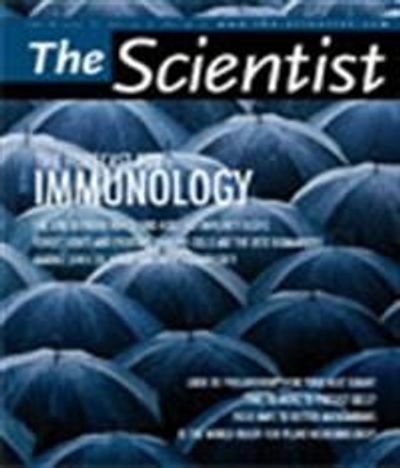 Become a Member of
Receive full access to digital editions of The Scientist, as well as TS Digest, feature stories, more than 35 years of archives, and much more!