What was the genesis of the Public Library of Science?
Courtesy of Harold Varmus
A conversation with Pat Brown in San Francisco in December 1998, a year before I left the NIH, about the open-access preprint archive that physicists had set up at Los Alamos National Laboratory got me thinking for the first time about open-access publishing in biology and medicine. The Public Library of Science began as an advocacy group for the NIH archive, PubMedCentral, about a year after I left the NIH. Subsequently it became a publishing house.
Why did you go to the NIH? Was there a midlife crisis involved?
There is some truth to that. I loved what I was doing as a faculty member at University of California, San Francisco but when the fall comes around again, and you get ready to do the same lectures....
There is something healthy about having a chance to...
Why did you leave the NIH?
Some parts of the job were feeling repetitive; I was tired of trying to balance the budgetary ambitions of too many Institutes. Also, I promised my wife, no more than six years in DC. Thirdly, I wanted to go to New York. Finally, I thought if I left before a new administration came in, then President Clinton could name a new director who would likely continue to serve after the election; that would help to uncouple politics from the selection.
What's happening in your lab?
We're trying to answer some substantial questions about how cancer arises, by delivering virus vectors to somatic cells and by adding genes to the germline. We're building mouse models that might be useful in making decisions about prevention and treatment, but we also want to understand the basic principles: how different sets of mutated genes collaborate to make cancer, whether there is a cancer stem cell, what is determining the development of metastases.
What was your worst job?
As a kid, my father was the Jones Beach physician on Long Island and he would get me a job at the beach. It was most bizarre and rather interesting – I kept the motors on launches that carried the actors into Guy Lombardo's Theatre free of barnacles. Another time, I was a caretaker at an archery range. To this day, I know when I have exactly 10 arrows in my hand.
What are your outside interests?
One of the reasons I am in New York is that I have many cultural interests. I've also become a theatre producer, one of the investors in "Hair Spray," and I would have invested in "The Producers," too, if my dear wife had let me.
Why are you doing this?
I'm a low-level investor; it's just part of the gig of being in New York. I don't understand why people say they don't want to live here. I find its magic unequaled.
Interested in reading more?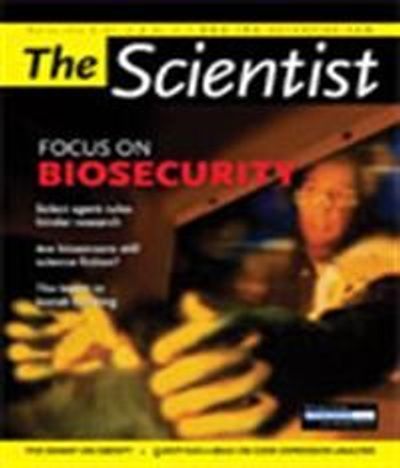 Become a Member of
Receive full access to digital editions of The Scientist, as well as TS Digest, feature stories, more than 35 years of archives, and much more!