Tell us about your recent birthday party
Courtesy of The Institute of Systems Biology
My wife organized a symposium. It was wonderful. Some of my students that I haven't seen for 20 years attended. The thing that I found the most interesting was how diverse the directions were that my students took. It validates my ideas on how to educate people, to be flexible, and to be willing to explore new things.
What scares you?
I don't think that this scares me [because] I am confident it will work in the end – but creating resources for the institute, so it achieves its full potential and reaches the dimensions of the science that we want to explore. So now, I am trying to put in place the fundraising program to create an endowment.
Does raising money bother you?
[The institute is] good at raising money for specific programs, but ......
What is stressful for you?
I think I am pretty resistant to stress. I am enormously optimistic; I can get a lot done. I think the only thing I really feel stress over [is] whether I can leave the institute with the endowment. Everything else, science, medicine, that's all going to happen. There is a capriciousness to fundraising. We have a wonderful story, and I think it will do very well. But you can't count on anything.
And yet, your institute has earned respect
There is no question about that. We are definitely being taken seriously now. One of the first opponents of the genome project got up and said, "It would take 100 years." You have to remember that back then, with the instruments we had, it might have taken 100 years. Since we developed the DNA sequencer in 1986, there has been a 4000-fold increase in the rate at which we can sequence DNA.
How did you become so self-reliant?
I grew up in a family that stressed enormous independence. I was doing mountaineering when I was very young, unsupervised. Montana, where I grew up, just really promoted a kind of self-sufficiency. You can figure out how to do it. ... I am not constrained by how things were done.
What's happening at the ISB?
We are learning how to do systems biology by looking at yeast and bacteria, and then applying it to more complicated systems. We are interested in developing global technologies, the equivalents of the DNA sequencer. We are interested in microfluidics and nanotechnology. And math, to understand the pictures these organisms draw for us, and how their systems work. We also want to use systems approaches to see how the immune system works. Another thing we are really interested in is predictive medicine, followed by preventive and personalized medicine. We want to be able to predict the kinds of diseases that people are going to get.
You've constructed a big sandbox. What makes people play well together?
There are three things you must do. One, make sure all these people speak the language of biology. Just like regular languages, if you learn it late in life, it's much more difficult to learn. Second, they need to understand the deep problems in biology. Only by understanding the problems can they release creative inquiries. The places that claim to be cross-disciplinary fail in these two areas. Third, the problems of systems biology are really hard; we need to focus. If every cross-disciplinary group does something different, we will never make any progress.
Do you enjoy being interviewed?
When you are 65 and done what I've done, it does nothing for my ego. I do like to get across the message. At heart, I think my most fundamental characteristic is that I am a missionary.
Christine Bahls can be reached at cbahls@the-scientist.com.
Interested in reading more?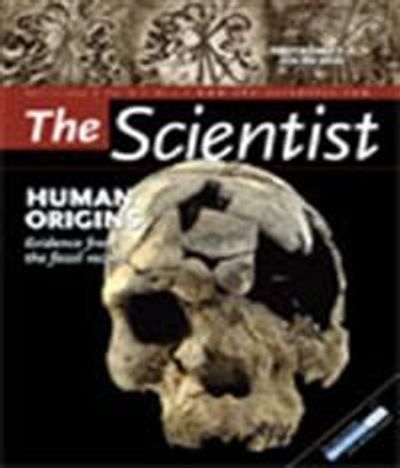 Become a Member of
Receive full access to digital editions of The Scientist, as well as TS Digest, feature stories, more than 35 years of archives, and much more!