Early in the summer of 1991, Valerio Orlando, a postdoc in Renato Paro's lab at the University of Heidelberg, began working on the problem of identifying where proteins bind to chromatin in vivo. Researchers had already figured out how to determine whether a particular protein bound to a specific sequence in vitro. But what about protein occupancy in a living cell?
Orlando and Paro's idea was simple: Crosslink protein-DNA complexes using formaldehyde, immunoprecipitate with an antibody to the protein of interest, reverse the crosslink to release the purified sequences, and then use that DNA to probe a Southern blot of potential binding sites. But the technique, called chromatin immunoprecipitation (ChIP), wasn't working very well, Paro says. "After the crosslink and immunoprecipitation, we realized we would only have very little DNA material left, and this would not be sufficient to do Southern hybridization." So on June 1, 1992,...
"This is the crucial step in the ChIP process, to amplify the material," says Paro. Orlando and Paro first used the technique to map Polycomb-binding sequences in the Drosophila bithorax complex. In the March 19, 1993, Southern analysis shown in the inset, Orlando and Paro had not yet optimized conditions, as they still have vector sequence background, visible as a high molecular weight doublet in most lanes. They published those results later that year in Cell (75:1187-98, 1993).
Today, more than 2,400 papers have been published using ChIP, and it has become a key technique in the study of chromatin remodeling - the subject of a feature story on page 34. Many researchers modified the original protocol, replacing Paro's global amplification step with one that asks only whether a particular sequence is occupied. But now, with the application of ChIP to microarrays, the global amplification step is back, says Paro: "Everything old is new again."
Interested in reading more?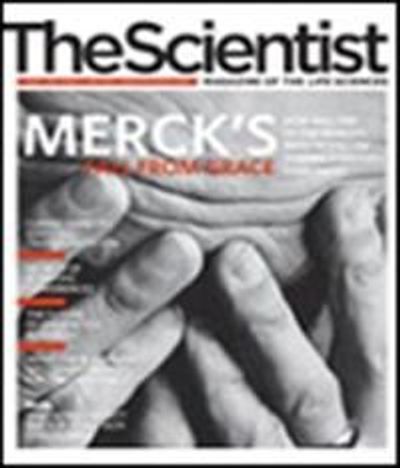 Become a Member of
Receive full access to digital editions of The Scientist, as well as TS Digest, feature stories, more than 35 years of archives, and much more!