1854 journal belonging to E.R. Squibb, which includes his development of an ether-distilling process, as well as daily entries with descriptions of his laboratory work. A fire in 1858 in Squibb's laboratory damaged the journal.
Otis Historical Archives, National Museum of Health and Medicine, AFIP, Photo: © Jason varney | Varneyphoto.com
Before Edward R. Squibb (1819-1900) founded the drug company that bore his name, he was a United States Navy doctor who was unimpressed by the quality of medicines available on ships. In 1854, he developed a method of safely distilling ether for use as an anesthetic. He did not patent his method, but instead published it freely. His daily journal, shown here, documented his experiments with ether and chloroform in Philadelphia.
On November 25, 1854, a typical day, he visited bookstores with famed naturalist Joseph Leidy, and then attended a medical lecture. Squibb noted: "Finally an amputation of the...
"Finally an amputation of the thigh in a middle age woman. Done pretty well - with Ether."
In 1858, the same year he founded E.R. Squibb, ether caused a disastrous fire in his laboratory; the fire burned both Squibb and his journals. He and his business recovered, and in the 1860s Squibb provided medicines to the United States government during the Civil War. Squibb invented other processes for synthesizing drugs, including the anesthetic chloroform. He devoted much time to revising the Pharmacopoeia, the pharmacist's basic handbook, as well as promoting the cause of pure drugs. The techniques he developed typified the rapid development and industrialization of the natural sciences.
Interested in reading more?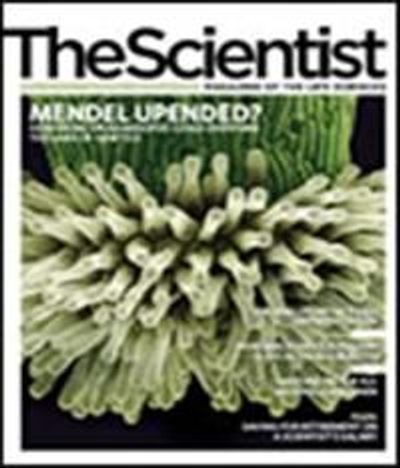 Become a Member of
Receive full access to digital editions of The Scientist, as well as TS Digest, feature stories, more than 35 years of archives, and much more!