Courtesy of the Michael H. Malim Lab
For about 10 years, our laboratory had been trying to elucidate why the HIV Vif protein is essential for virus replication. Since 1998, we had suspected that Vif 's role was to inhibit a cellular protein that naturally blocks infection. This scintillation counter printout from December 2001 shows that varying amounts of a candidate inhibitor gene we had identified, called APOBEC3G/CEM15, profoundly suppress infection (measured as radioactivity in the CPM column) by Vif-deficient HIV (samples 8 to 12) but not by wild-type virus (samples 2 to 6). The calculations of fold-inhibition are hand-written to the right and samples 7 and 13 are positive controls. What particularly amuses us about the initial record of this discovery is Ann's understated, handwritten conclusion, and the recognition that repetition was crucial!
- Michael H. Malim & Ann M. Sheehy King's College London
Interested in reading more?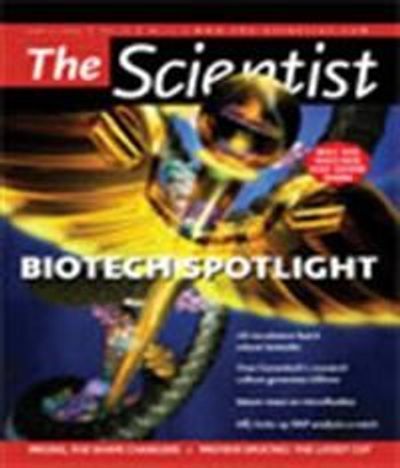 Become a Member of
Receive full access to digital editions of The Scientist, as well as TS Digest, feature stories, more than 35 years of archives, and much more!