When Leonard Hayflick began his cell culture work at the Wistar Institute in the 1950s, the field was facing a nagging problem. Culture flasks were so big, that microscope objective lenses couldn't come reasonably close to the subject. Hayflick told his Leitz sales representative about the problem, and the sales rep returned with an inverted chemist's microscope popular among crystallographers. With slight modification, it became a workhorse for cell culture work.
Hayflick, now professor of anatomy at the University of California, San Francisco, used the microscope for three major career achievements: the discovery of Mycoplasma pneumoniae,1 the determination that normal human diploid cells undergo a limited number of doublings,2 and the development of a vaccine-producing cell strain, "WI-38."3
By isolating Mycoplasma, Hayflick advanced the sorting out of bacterial and viral pathogens for pneumonia and influenza, which together had been the...
References
1. R.M. Chanock et al., "Growth on artificial medium of an agent associated with atypical pneumonia," Proc Natl Acad Sci, 48:41?9, 1962.
2. L. Hayflick, P.S. Moorhead, "The serial cultivation of human diploid cell strains," Exp Cell Res, 26:585?621, 1961.
3. L. Hayflick et al., "Preparation of poliovirus vaccines in a human fetal diploid cell strain," Am J Hygiene, 75:240?58, 1962.
Interested in reading more?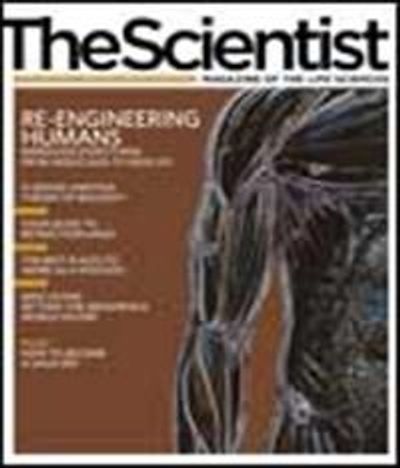 Become a Member of
Receive full access to digital editions of The Scientist, as well as TS Digest, feature stories, more than 35 years of archives, and much more!