The Discovery of Estrogen Receptor β
In situ hybridization showing ERβ expression in prostatic epithelium (near left) and ovarian granulosa cells (far left). Below is a notebook page describing the phenotypes of ERβ knockout mice. Credit: IN SITU IMAGES: © 1996 THE NATIONAL ACADEMY OF SCIENCES / NOTEBOOK: COURTESY OF JAN-ǺKE GUSTAFSSON" />In situ hybridization showing ERβ expression in prostatic epithelium (near left) and ovarian granulosa cells (far left). Below is a notebook page describing the phenotyp
The first estrogen receptor was discovered in the late 1950s, a period that Jan-Ǻke Gustafsson refers to as BC (before cloning). Forty years later, he and colleagues were looking for a completely unrelated androgen receptor in the prostate when they stumbled across a nuclear hormone receptor with near-perfect homology to the estrogen receptor's DNA binding region, and 58% homology at the c-terminal domain. "We thought it might be a cloning variant," Gustafsson says, but as soon as they realized it was a novel estrogen receptor, they raced to publish the results.1
Dubbing the original protein ERα and this version ERβ, the group and...
References
1. G.G. Kuiper et al., "Cloning of a novel estrogen receptor expressed in rat prostate and ovary," Proc Natl Acad Sci, 93:5925-30, 1996.
Interested in reading more?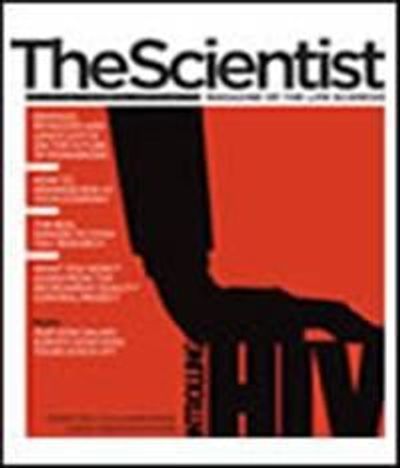 Become a Member of
Receive full access to digital editions of The Scientist, as well as TS Digest, feature stories, more than 35 years of archives, and much more!