On New Year's Eve, 1866, Gregor Mendel wrote to the prominent Swiss botanist Carl Nägeli to tell him about his now classic experiments with Pisum peas. In the margins of the letter, Nägeli scribbled a note: "only empirical and not rational." Two months later, Nägeli wrote back to Mendel, stating, "It seems to me that the experiments with Pisum, far from being finished, are only a beginning."
Those letters were also the beginning of an eight-year correspondence, from 1866 to 1873, between the two men. Mendel only published two papers on plant hybridization in his lifetime - in 1866 and 1870. These 10 letters to Nägeli, however, cover a much wider range of Mendel's experimental work, and reveal the breadth and depth of his scientific intellect.
In a letter dated July 3, 1870, Mendel wrote: "[T]he view of Naudin and Darwin [is] that a single pollen-grain is not sufficient for an adequate fertilization of an egg... the result of my experiment, however, is an entirely different one." Using the common garden variety four-o'clock flower, Mendel was the first to show that only one pollen-grain was, indeed, sufficient for fertilization.
Interested in reading more?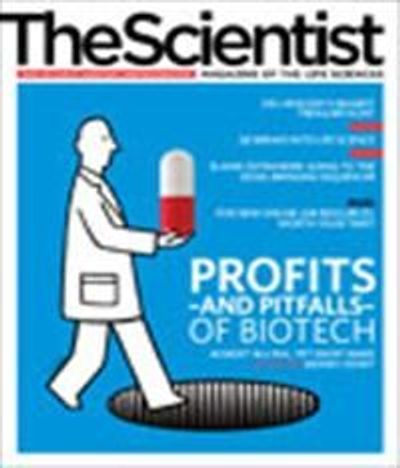 Become a Member of
Receive full access to digital editions of The Scientist, as well as TS Digest, feature stories, more than 35 years of archives, and much more!