In 1934 Elizabeth Ramsey a recent Yale graduate was performing an autopsy on a young woman at New Haven Hospital when she discovered a tiny blob that would help define her career. The blob, an apparently healthy 14-day-old human embryo was arguably the youngest discovered to date. Ramsey donated it to the Carnegie Institution of Washington Department of Embryology in Baltimore (story pg. 48). Carnegie number 6734 became a fixture in the department's extensive collection of human embryos that would inevitably be used to develop the now standard "Carnegie Stages," the 23 developmental stages of embryonic growth based largely on the appearance of differentiated structures rather than on size or age.
Ramsey later moved to Washington, DC, and started commuting regularly to Carnegie to study with some of the leading embryologists at the time: George W. Corner, Carl Hartman, Chester Heuser, and George Streeter among others. After World War II, Ramsey joined the Carnegie as a staff member, continuing her work on endometrial vasculature, implantation, and placental development. She became curator of the embryo collection and made important contributions to the study of uteroplacental blood flow and gas exchange (L.D. Longo, G. Meschia, Eur J Obstet Gynecol Reprod Biol, 90:129-133, 2000).
Adrianne Noe is director of the National Museum of Health and Medicine of the Armed Forces Institute of Pathology which houses the Carnegie collection. She says that Ramsey's donation was significant because it brought attention to the collection efforts at the time and represents, "an important point along the line of descriptions of the growth and development of the human." Ramsey, on the other hand, apparently joked that the Yale embryo ensured her admission to Carnegie.
Interested in reading more?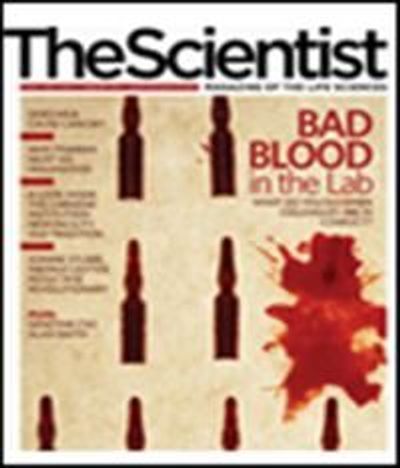 Become a Member of
Receive full access to digital editions of The Scientist, as well as TS Digest, feature stories, more than 35 years of archives, and much more!