In the late 1970s, scientists were divided on how viruses enter and infect host cells. Some investigators thought viruses were directly penetrating the cell membrane into the cytoplasm, while others argued the pathogens were first engulfed into clathrin-coated pits. As evidence, both sides used static electron microscopy images, which told different stories "depending on how you took the pictures," says Ari Helenius, a professor of biochemistry at the Swiss Federal Institute of Technology (ETH) in Zurich.
In 1980, Helenius, then at the European Molecular Biology Laboratory in Germany, and colleagues combined a storyboard of electron microscopy snapshots with in vivo and in vitro biochemical analyses to describe the complete infection pathway of the Semliki Forest Virus, a simple animal virus. It turns out the virus entered cells via...
The work was rapidly accepted by the community as a general concept for viral entry, says Helenius, especially after the team confirmed the findings with the influenza virus. The Journal of Cell Biology paper made a big impact, says Erik Fries, a professor at Uppsala University and co-author, because it "explained so many different observations," especially the effect of pH on infectivity.
As far as the controversy, in the end "both groups were right," says Helenius. While the majority of viruses enter host cells by endocytosis, as Helenius determined, a few types of viruses have since been found to enter a cell directly through the plasma membrane.
Interested in reading more?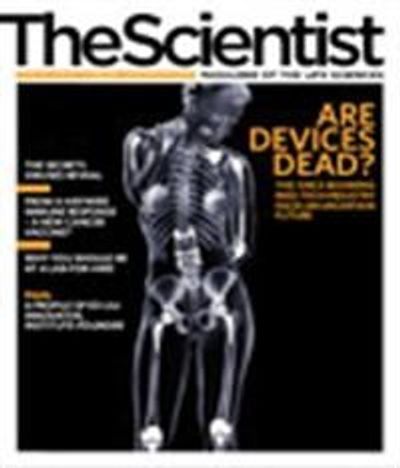 Become a Member of
Receive full access to digital editions of The Scientist, as well as TS Digest, feature stories, more than 35 years of archives, and much more!