Legend has it that Russian czar Peter the Great once kissed the forehead of an embalmed child, mistaking it for a slumbering baby. That lifelike infant was one of the many treasures in Frederik Ruysch's cabinet of curiosities. Ruysch, a Dutch anatomist and botanist, was famous for his tableaux: aesthetic amalgamations of plant, animal, and human parts that reminded viewers of the ephemerality of life.
US NATIONAL LIBRARY OF MEDICINE
After his father's death in 1654, 16-year-old Ruysch was apprenticed to an apothecary to help support his family. After gaining his license, he began studying medicine at the University...
In 1666, he moved to Amsterdam and became an anatomy instructor for the city's surgeons' guild. He also taught obstetrics and midwifery. In 1679, he was named "doctor to the court of justice" for the city, a role that included examining the corpses of executed criminals. Through these appointments, Ruysch gained access to the specimens that would form his collection.
Ruysch honed his preservation techniques over the years, desiccating and varnishing some specimens, and injecting others with fish gelatin and red wax. He was among the foremost practitioners of arterial embalming, and developed an injectable solution that reached the tiniest blood vessels, imparting a lifelike quality to preserved fetuses and children.
Ruysch housed his collection in five rooms of his Amsterdam home, often mixing animal, human, and plant parts within a single display. Delicate lace crafted by Ruysch's daughter Rachel, a still-life artist, adorned the fetuses, who sometimes held human organs in their little palms. His most famous works were tableaux of fetal skeletons, urinary stones, and blood vessels decorated with pearls and feathers. Some of these arrangements were accompanied by Latin sayings that reflected on the transient nature of an individual's existence. In one display, a fetal skeleton mourned life's brevity with a "handkerchief" made from a human membrane.
"The idea of presenting a spectacle that was pleasing to the eye was very important to him," says Gijsbert van de Roemer, an expert on Ruysch and professor of cultural studies at the University of Amsterdam. Unlike modern-day viewers who might be shocked, visitors to Ruysch's museum marveled at his creations. "We have no sources of people who say, 'Well, this is a bit strange, what this man is doing,'" says Roemer. Any negative comments came mainly from other anatomists who likely envied Ruysch's skill, he adds.
In addition to creating art with his collections, Ruysch wrote several illustrated catalogs of them, recording for the first time the existence of valves in the lymph system and of various medical conditions including intracranial teratoma, in which a differentiated tissue mass grows uncontrollably within the brain.
Peter the Great wandered the rooms of Ruysch's collections for days. In 1717, he purchased the entire collection and had it shipped to the Kunstkamera museum in St. Petersburg. While Ruysch's tableaux have been lost, many of his vials and jars of preserved body parts were not. Of more than 2,000 specimens, 916 remain at the Kunstkamera, where a group of Dutch and Russian researchers and curators continue to study them.
Originally from Mumbai, Sukanya Charuchandra is a freelance science writer based out of wherever her travels take her. Email her at csukanya@bu.edu and read her work at sukanyacharuchandra.com.
Interested in reading more?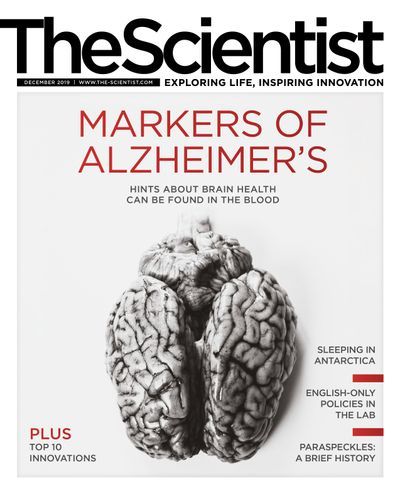 Become a Member of
Receive full access to digital editions of The Scientist, as well as TS Digest, feature stories, more than 35 years of archives, and much more!